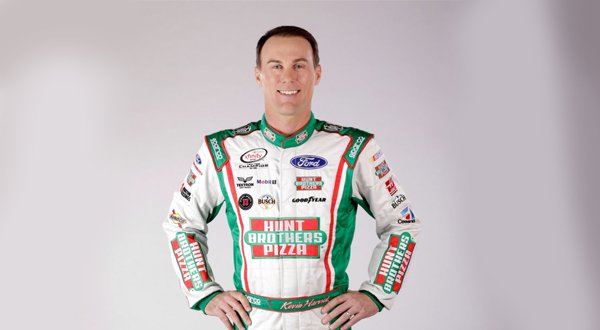 Kevin Michael Harvick is an American professional stock car racing driver. He drives the No. 4 Chevrolet SS for Stewart-Hass Racing in the NASCAR Sprint Cup Series and also competes part time in Xfinity Series driving No. 88 Chevrolet Camaro for JR Motorsports. Through his profession as NASCAR driver, he has earned a net worth of $70 million. He was born on December 8, 1975 in Bakersfield, California and began kart racing at an early age. He had earned considerable success on go-cart racing circuit, earning seven national championships and two Grand National Championship. He started racing late model part time in NASCAR Featherlite Southwest Series in 1992 and competed even when he was still in high school.
In 1995, Harvick made his Craftsman Truck Series at Mesa Marin Raceway. After his debut at Mesa Marin Raceway, he drove other races too. He moved to NASCAR Grand National Division, Autozone West Series in 1997 and 1998 and won five races on his way to Winston West Series Championship while driving for Spears and also received first national exposure during the winter of 1997/1998 on ESPN2's coverage of NASCAR Winter Heat Series at Tucson Raceway Park. In 2001, he made his Cup series debut. He won his second career Cup victory at Chicagoland Speedway in Joliet, Illinois. At the end of the season, he finished two victories, six Top 5's and 26 Top 10's. For Harvick's victory, he was awarded with NASCAR Rookie of the Year Award and secured ninth place in 2001 points outstanding. Harvick has competed in various competition including Winston Cup, IROC Championship and various season of NASCAR. From all his competition he involved, he has earned his net worth.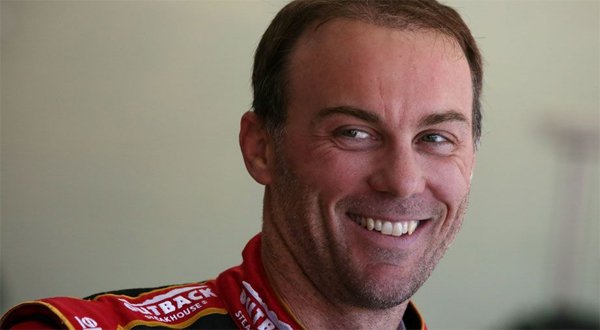 As of 2013, Harvick has spent 17 years in NASCAR Camping World Truck Series and competed in 121 races. He is also known to be previous owner of Kevin Harvick Incorporated which competed in the NASCAR Camping World Truck Series and Nationwide Series from 2004 through 2011. During his 15 year at NASCAR Nationwide series, he has participated in a total of 300 races and completed 461 races over his 13 year tenure at NASCAR Sprint Cup Series. In 2000, he won as Busch Series Rookie of the Year and after a year, he was named the Busch Series Most Popular Driver, as well as the Winston Cup Series Rookie of the Year. In 2001 and 2006, he was addressed as the Busch Series Champion. In 2011 and 2013, he appeared as the Coca-Cola 600 Winner. He was also the Sprint Unlimited Winner in 2009, 2010 and 2013. All his Championship has played an important role on contributing his net worth. Apart from raising his net worth, he is also established Kevin Harvick Foundation (KHF) to support programs to enrich the lives of children throughout US. His work for helping underprivileged youth and improving quality of life of children has added charm to his net worth.
Things to know about Kevin Harvick
Full Name: Kevin Michael Harvick
Date of Birth: 8th December, 1975
Kevin Harvick in Facebook: 558K Fans in Facebook
Kevin Harvick in Twitter: 950K Followers in Twitter
Kevin Harvick in Instagram: 252K Followers in Instagram
Kevin Harvick Net Worth: $70 Million