Kim Victoria Fields, popularly known by stage name just as Kim Fields is an American actress, singer and television director. She is popularly known for her role as Tootie Ramsey on NBC sitcom The Facts of Life and as Regina Hunter on the Fox sitcom Living Single. She was born on 12 May 1969 in Harlem, New York and was actually raised in Los Angeles. She was the daughter of actress Chip Fields, so she also continued the world of acting from her early childhood. With her list of career achievements, she has got lucky to have a net worth of $8 million.
At the age of five years, Kim debuted on Children's TV series called "Sesame Street". She has co-starred in short-lived sitcom called "Baby, I'm Back" and appeared in television commercial for Mrs. Butterworth's Pancake syrup. She also appeared on the episodes of Good Times shows "The Snow Storm" and "The Physical". In 1979, she portrayed the role of Tootie on the sitcom "The Facts of Life" which became her breakthrough role in entertainment industry. She played the role of Tootie till 1988. In the same television show, her mother played as her mother in the show. After her role as Tootie, she played the role as Regine Hunter in another popular sitcom called "Living Single". She has also gave her guest appearances on television series such as "One on One", "The Golden Palace" and HBO's "The Comeback".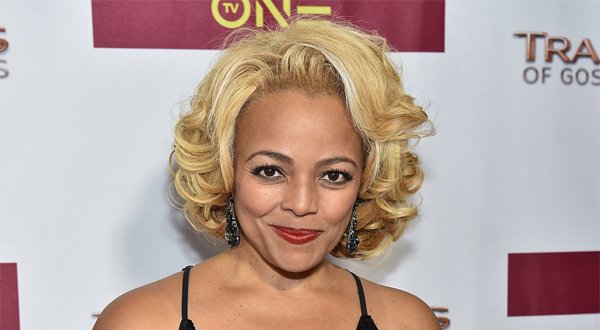 Apart from her profession as an acting, she has always been involved in singing. She has released her two discs while still playing in the TV Show The Facts of Life. It has been reported that her favorite genres were rap music and R&B. in 2003, she released her spoken word poetry CD titled "Smooth is Spoken Here" and also she was the member of the band "Impromp2". Her work as director on episodes including Al That! Spinoff Kenan & Kel, and on the sitcoms Tyler Perry's Meet the Browns, Tyler Perry's House of Payne and BET's Let's Stay Together. Her directorial role in the TV shows has also contributed a lot to her net worth. By starting her career on television, Kim Field has managed to create a solid reputation in the industry and also increase her earning and adding significant money to her net worth. Her huge net worth has increased through her appearance in more than 50 films, TV shows, directorial TV series and singing career.
Things to know about Kim Fields
Full Name: Kim Victoria Fields
Date of Birth: 12th May, 1969
Kim Fields in Facebook: 98K Fans in Facebook
Kim Fields in Twitter: 95.8K Followers in Twitter
Kim Fields in Instagram: 548K Followers in Instagram
Kim Fields Net Worth: $8 Million