Biography of Kirsten Dunst
Known for portraying Mary Jane Watson in the superhero film Spider-Man (2002) and its sequels Spider-Man 2 (2004) and Spider-Man 3 (2007), Kirsten Dunst is an actress who was born in America. She has also remained a successful child actress who won a nomination for Golden Globe Award at the age of 12.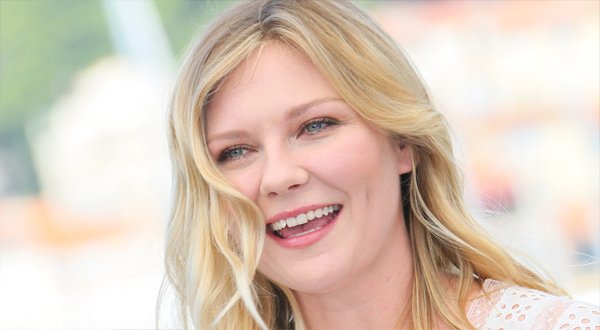 Kirsten was born on 30th of April, 1982 in Point Pleasant, New Jersey. Her father Hermann Dunst was a medical service executive at Siemens and her mother was a flight assistant at Lufthansa and an artist. Her younger brother's name is Christian.
She grew up in Brick Township, New Jersey and studied at Ranney School till 11. However, her parents separated in 1993, and she moved to Los Angeles along with her mother and brother. She later enrolled at Laurell Hall School and Norte Dame High School at Los Angeles. After graduation, she began her career as a full time actress.
Beginning of Career
Kirsten made her career debut at the age of 3 as a child model appearing in television commercials. At the age of six, she made her acting debut through Woody Allen's short film Oedipus Wrecks. Subsequently, she appeared as Campbell McCoy in film The Bonfire of the Vanities in 1990, had a minor role of young girl in 1991 film High Strung.
In year 1993, Kirsten appeared as Sandra Guard in television film Darkness Before Dawn. Further, she acted in other television series like Sisters and Star Trek: The Next Generation. The following year, she played the role of Jolene in film Greedy. Besides, she portrayed Claudia in Neil Jordan's film Interview with the Vampire. The movie helped her to gain the wide attention and paid with good sum of money which contributed in her net worth. The same year, she worked in two movies; Little Women and The Mystery of the Third Planet (voice).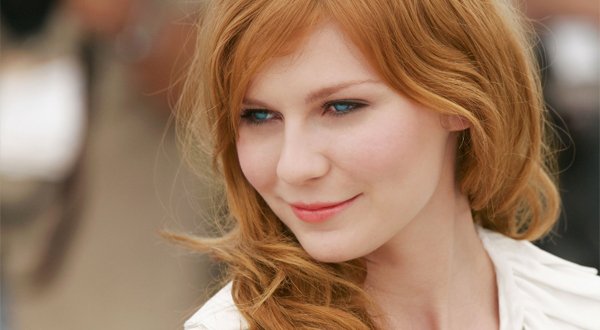 Later in 1995, Kirsten Dunst starred as Judy Shepherd in Joe Johnston's film Jumanji. Likewise, the actress worked in different movies like Mother Night (1996), Anastasia (1997), Wag the Dog (1997), Tower of Terror (1997), Small Soldiers (1998), Strike! (1998), True Heart (1999), Drop Dead Gorgeous (1999), The Crow: Salvation (2000), Bring It On (2000), Get Over It (2001), Crazy/Beautiful (2001), etc.
Works from 2002 to Present
Kirsten Dunst starred as main character Mary Jane 'M. J.' Watson in American superhero film, Spider-Man in 2002. The movie paid her with a healthy salary which increased her net worth. Besides, the movie helped her to win Empire Award for Best Actress and nominations for various awards. The same year, she hosted an episode of Saturday Night Live titled "Kirsten Dunst/Eminem". In 2003, she appeared in movies like Levity, Kaena: The Prophecy, an Mona Lisa Smile.
In year 2004, Kirsten reprise the role of Mary Jane 'M. J.' Watson in the Spider-Man sequel, Spider-Man 2. Besides, she portrayed Mary Svevo in's film Eternal Sunshine of the Spotless Mind and Lizzie Bradbury in film Wimbledon. Similarly in years 2005 and 2006, she starred in movies; Elizabethtown and Marie Antoinette.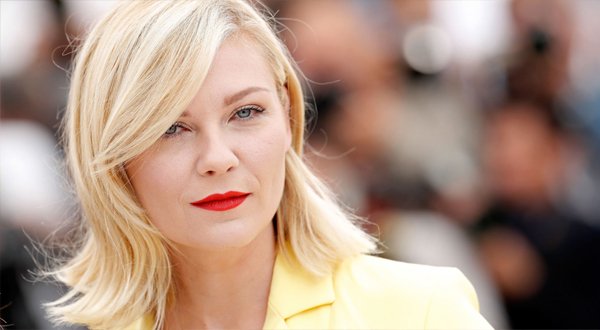 Subsequently in year 2007, Kirsten replay the role of Mary Jane 'M. J.' Watson in third sequel of Spider-Man, Spider-Man 3. Afterwards in 2008, she played as Alison Olsen in How to Lose Friends and Alienate People. Likewise, she appeared in various movies; All Good Things (2010), Melancholia (2011), Bachelorette (2012), Upside Down (2012), The Bling Ring (2013), The Two Faces of January (2014), Midnight Special (2016). Kirsten played two movies in 2017; The Beguiled and Woodshock. Besides, she also had un-credited cameo in Black Mirror's episode "USS Callister".
Net Worth
Kirsten Dunst has remained a successful actress from the beginning of her first movie. She has also worked hard and her hard works have paid her with the net worth of $25 million U.S. dollars. She also owns a luxurious house at Hollywood Hills, LA.
Must Know Facts about Kirsten Dunst
Real Name: Kirsten Caroline Dunst
Date of Birth: April 30, 1982
Profession: Actress
Height: 5′ 7″
Partner: Jesse Plemons (2016-present; engaged)
Facebook: 410K Fans in Facebook
Instagram: 1.3M Followers in Instagram
Twitter: 495K Followers in Twitter
Net Worth: $25 Million