Kristen Bell's Net Worth
Biography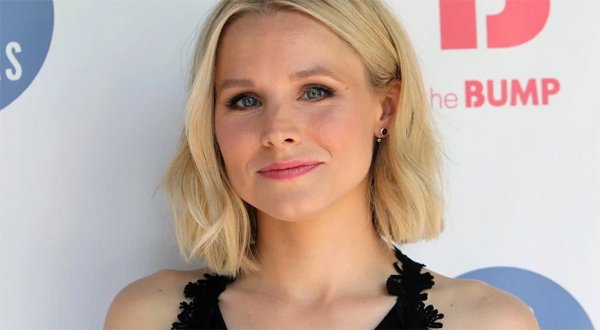 Born on July 18, 1980, Kristen Bell is an American actress and singer who is famous for portraying title character in UPN and CW's drama TV series Veronica Mars and its film, Veronica Mars. She also is known for her acting in various movies like Forgetting Sarah Marshall (2008), Couples Retreat (2009), When in Rome (2010), You Again (2010), The Boss (2016), etc.
Kristen was born in Huntington Woods, Michigan to Lorelei, a registered nurse and Tom Bell, a television news director of CBS and an actor. At the age of two, her parents separated from each other. She has two half-sisters and two stepbrothers and stepsisters from her father's second marriage and mother's second marriage respectively.
Bell studied at Shrine Catholic High School and during schools she used to take part in drama and music club. Besides, she appeared as Dorothy Gale in school production of The Wizard of Oz. Further, she took part in Fiddler on the Roof (1995), Lady Be Good (1996), and Li'l Abner (1998). She graduated in year 1998 and moved to New York and enrolled at Tisch School of the Arts affiliated to New York University.
Debut in Career
Kristen made her movie debut through 1998 film Polish Wedding. However, she had a minor role in the film. She later appeared in 2001 film Pootie Tang. In year 2003, she appeared as voice actress voicing Hiromi in the English dub of The Cat Returns. The same year, she was seen in small roles in TV series like The Shield, American Dreams, The O'Keefes, The King and Queen of Moonlight Bay and Everwood.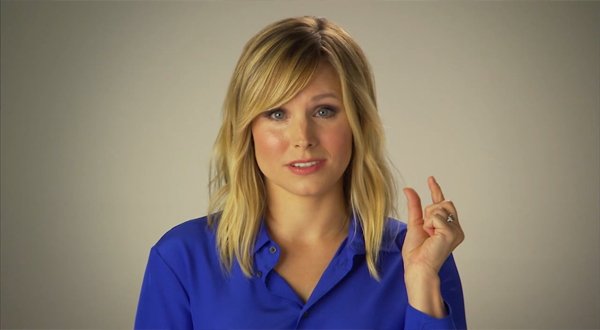 After appearing in small roles, she got her first notable role of Laura Newton in David Mamet's film Spartan in 2004. Besides, she got the role of lead character Gracie Thompson in Peter Werner's Gracie's Choice. Further, she played as Flora Anderson for 2 episodes in HBO's TV series Deadwood. The same year, she appeared as the main character Veronica Mars in CW's TV series Veronica Mars. She played the role from 2004 to 2007 and earned good sum of money which contributed her net worth.
In year 2005, she played the role of lead character Mary Lane in Andy Fickman's Reefer Madness. Besides, she had a small role of Nurse Laurie in David S. Marfield directed film, Deepwater. Further, she appeared in film The Last Days of America and a short film The Receipt. The following year, she worked in three films. She portrayed main character Gracie in Theo Avgerinos's Fifty Pills and Mattie in film Pulse. Besides, she appeared as Isis in film, Roman.
Works from 2007 to Present
Subsequently, Kristen voiced Hex in Flatland: The Movie, a short film in year 2007. Besides, she portrayed the main character Elle Bishop in NBC's Heroes in season 2 and had a recurring role in season 3. The series helped her to earn good money which increased her net worth. Further, she also worked as a narrator in Gossip Girl from 2007 to 2012 and appeared as guest in season 6. In year 2008, she starred as Zoe in film Fanboys. Further, she played the role of lead character Sarah Marshall in Nicholas Stoller's Forgetting Sarah Marshall.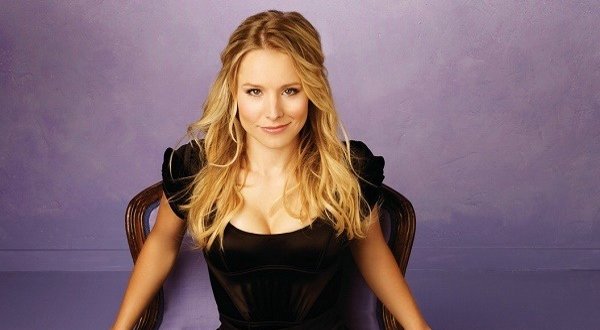 Moreover, Kristen appeared in various films in respective years like Serious Moonlight (2009), Couples Retreat (2009), When in Rome (2010), Scream 2 (2011), Hit and Run (2012), Some Girl(s) (2013). She also voiced Princess Anna in film, The Frozen in year 2013. Besides, she played the role of Veronica Mars in film Veronica Mars which is still one of her prominent movies. The film also contributed in her net worth.
In the year 2017, Kristen worked in films; The Disaster Artist, CHiPs, How to Be a Latin Lover, A Bad Moms Christmas. She also appeared in TV series like Nobodies, and Jimmy Kimmel Live the same year. She currently is playing the role of main character Eleanor Shellstrop in NBC's TV series The Good Place since 2016. The series is the main source of her income right now.
Net Worth
Kristen Bell is multi-talented personality who has made a successful career in both singing and acting. All these works have paid her with attractive net worth of $23 million U.S. dollars. She is coming in new movies which shall increase her net worth in coming days.
Must Know Facts about Kristen Bell
Real Name: Kristen Anne Bell
Date of Birth: 18th July, 1980
Profession: Actress and Singer
Height: 5′ 1″
Mate: Dax Shepard (married: 2013)
Children: 2
Facebook: 591K Fans in Facebook
Instagram: 4.9M Followers in Instagram
Twitter: 2.28M Followers in Twitter
Net Worth: $23 Million