Kristen Wiig's Biography
Kristen Carroll Wiig, known with short name, Kristen Wiig is an actress, comedian, writer and producer from U.S.A. She is acknowledged for playing various roles in NBC's Saturday Night Live from 2005 to 2012. Further, the actress is famous for the portrayals of Annie Walker in film Bridesmaids (2011), Annie Montrose in The Martian (2015), and Dr. Erin Gilbert in Ghostbusters (2016).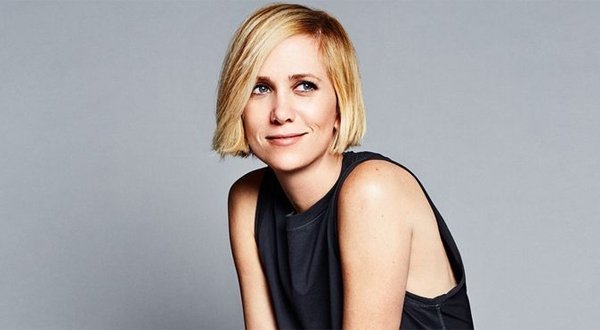 Kristen Wiig was born on 22nd August, 1973 in Canandaigua, New York, U.S.A., to Jon Wiig, an owner of a lake marina in Western New York and Laurie, an artist. The actress migrated to Lancaster, Pennsylvania along with her family when she was of 3. She studied at Nitrauer Elementary School and Manheim Township Middle School till eighth grade.
Later, Wiig's family relocated to Rochester, New York when she was of 13. She studied ninth and tenth grades from Allendale Columbia School and completed her graduation from Brighton High School. She afterwards enrolled at University of Arizona and studied art.
Career Debut
Kristen Wiig moved to Los Angeles to pursue her career in acting. In 2003, she made her television debut as Dr. Pat in Spike's The Joe Schmo Show. The same year, she made her movie debut through film Melvin Goes to Dinner. However, she had an un-credited role in the film. The following year, she appeared as Kristy in an episode of I'm with Her titled "The Heartbreak Kid". Besides, she played as Sandy in The Drew Carey Show's episode "House of the Rising Son-in-Law".
In the year 2005, Kristen featured in Saturday Night Live. She played various roles in the show and appeared from 2005 to 2012 and 135 episodes. The show helped her to earn a good sum of money which increased her net worth. In 2006, she appeared in her second and third movies Unaccompanied Minors and The Enigma with a Stigma.
In 2007, Kristen worked in four films; Knocked Up, Meet Bill, The Brothers Solomon and Walk Hard: The Dewey Cox Story. Besides, she had a guest role in 30 Rock's episode "Somebody to Love". In year 2008, she played movies like Semi-Pro, Forgetting Sarah Marshall and Ghost Town. She also appeared as main character Mandy in Pretty Bird.
Works from 2009 to Present
Kristen Wiig then starred as Paulette in Greg Mottola's film Adventureland in 2009. She also voiced Pudgy Beaver Mom in Ice Age: Dawn of the Dinosaurs. Besides, she appeared in movies like Whip It and Extract the same year. In 2010, she worked in five films; How to Train Your Dragon (voice actress), Date Night, MacGruber, Despicable Me (voice actress), All Good Things. Further, she also lent her voice in TV series like Ugly Americans and The Cleveland Show.
In year 2011, she starred as Ruth Buggs in film Paul. She made her debut as writer through film Bridesmaid. She also appeared as the main character Annie Walker in the particular film and earned a healthy salary and the movie is still counted in one of her prominent movies. Eventually, the actress played in different movies in respective years like Friends with Kids (2012), Girl Most Likely (2013), The Secret Life of Walter Mitty (2013), The Skeleton Twins (2014), Zoolander 2 (2016), etc.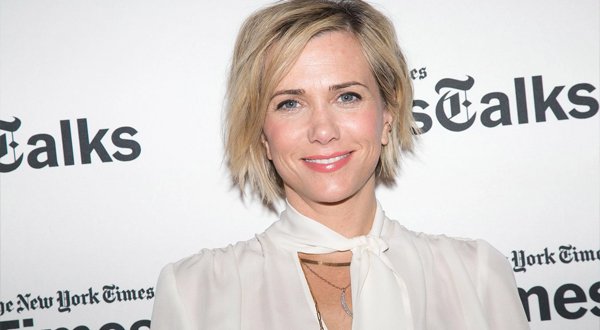 In 2017, Kristen again voiced Agent Lucy Wilde in Despicable Me franchise, Despicable Me 3. She played the role of Audrey Safranek in film Downsizing and Herald in Mother!. She soon will be seen as Audrey in film, Where'd You Go, Bernadette.
Net Worth
Kristen Wiig is a famous actress who has an estimated net worth of $22 million US dollars. The actress has been providing her voice in all sequel of Despicable Me and has earned a healthy money through it. Besides, she is also a writer and producer which is another source of her income.
Must Know Facts about Kristen Wiig
Real Name: Kristen Carroll Wiig
Date of Birth: 22 Aug., 1973
Profession: Actress, Comedian, Model and Producer
Height: 5′ 5″
Husband: Hayes Hargrove (m. 2005; div. 2009)
Net Worth: $22 Million