Kya Dilli Kya Lahore – Trailer, Casts and Videos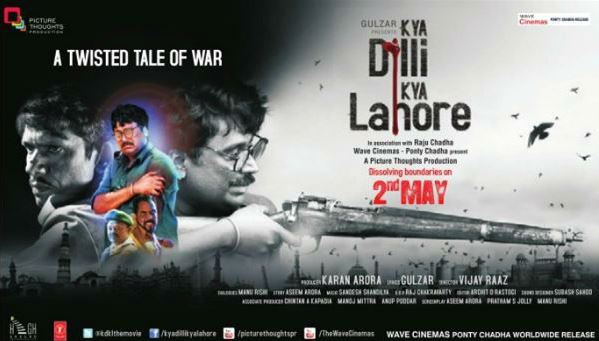 Kya Dilli Kya Lahore is an upcoming Bollywood movie directed by Vijay Raaz and produced by Karan Arora. The movie stars Vijay Raaz, Manu Rishi, Raj Zutshi and Vishwajeet Pradhan in the lead roles. Kya Dilli Kya Lahore talks about a unique bond between an Indian and a Pakistani soldier who are stationed at the Indo-Pakistani border. The story of the movie is written by Aseem Arora. The movie released on 2nd May 2014.
Casts of Kya Dilli Kya Lahore
Vijay Raaz as Rehmat Ali, Manu Rishi Chadha as Samarth Pratap Shastri, Raj Zutshi as Barfi Singh and Vishwajeet Pradhan as Captain.
Exclusive theatrical trailer of Kya Dilli Kya Lahore

Kya Dilli Kya Lahore Jukebox Collection