Lucy Lawless's Biography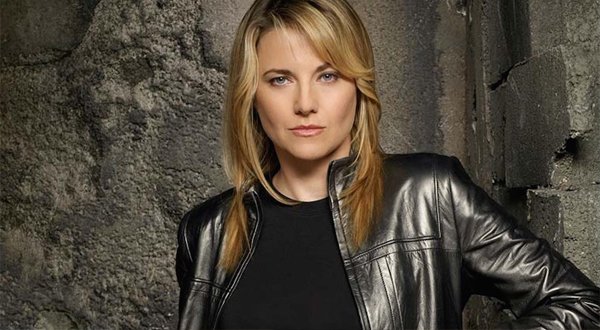 Lucy Lawless, born as Lucille Frances Lawless, is actress and singer based in New Zealand. The actress is widely known for the portrayal of main character Xena in Syndication's television program Xena: Warrior Princess. Besides, she has portrayed other important roles like Number Three in Battlestar Galactica (2005-2009), Lucretia in Spartacus: Blood and Sand (2010) and Spartacus: Gods of the Arena (2011) and Spartacus: Vengeance (2012).
Lucy Lawless was born in Auckland, New Zealand on 29th March, 1968. Her father, Frank Ryan was a banker and mayor of Mount Albert, and her mother, Julie Ryan was a teacher. She also has four brothers and a sister. Lawless began her acting career at the age of 10 by getting feature in musicals. The actress completed her education from Marist College, Auckland and left for "overseas experience" throughout Europe and Asia.
Debut in Career
Lucy made her professional acting debut through TV series Funny Business, yet the actress had uncredited roles in the particular series. Later in 1990, she appeared as Kim Hughes in an episode of Shark in the Park entitled "Double or Quits". The same year, Lucy did her first film Within the Law. Subsequently, Lucy Lawless had minor roles in TV series like For the Love of Mike (1991), The Ray Bardbury Theater (1992), The New Adventures of the Black Stallion (1993), etc. Similarly, the actress made appearances in TV films like The Rainbow Warrior (1993), Typhon's People (1993), Hercules and the Amazon Women (1994), etc.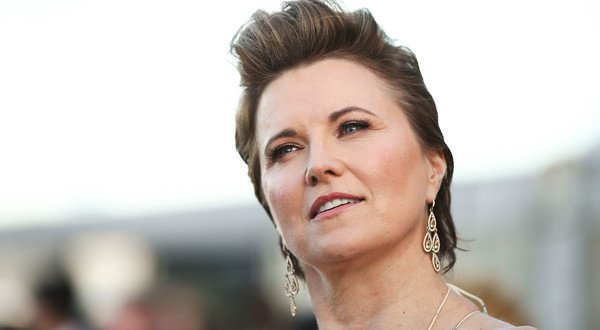 In the year 1995, Lucy Lawless appeared as Lyla for two episodes in Hercules: The Legendary Journeys and Xena in the same TV series for 6 episodes. All these small works paid her certain salary which contributed in her net worth. After having small roles, Lawless got her first lead role of Xena in Syndication's television program Xena: Warrior Princess. She played the role from 1995 to 2001, and earned a healthy salary which increased her net worth.
Subsequently in year 1998, Lucy Lawless voiced Xena in an animated film, Hercules and Xena – The Animated Movie. Later, Lucy had small roles in television series Just Shoot Me! (2001), The X-Files (2001) Tarzan (2003), Less than Perfect (2004), etc. Besides, she had minor roles in films, Ginger Snaps (2000), and Spider-Man (2002), EuroTrip (2004). In the year 2005, the actress appeared as Mary Jensen in Stephen T. Kay's Boogeyman. Besides, she appeared as Maddy Rierdon in two television film Locusts and Vampire Bats. Further, she played the role of D'Anna Biers / Number Three humanoid Cylon in Battlestar Galactica from 2005 to 2009. The series too helped her to increase her net worth.
Works from 2006 to Present
Lucy Lawless then starred as Cheryl in film The Darkroom in year 2006. Eventually, she worked in movies like Dragonlance: Dragons of Autumn Twilight (2008), Justice League: The New Frontier (2008), Bedtime Stories (2008), and Bitch Slap (2009). Likewise, she also made appearance in television programs like Veronica Mars (2007), Curb Your Enthusiasm (2007), CSI: Miami (2008), Angel of Death (2009), etc. All these works too assisted her to increase her net worth.
Lucy Lawless also played the role of Lucretia in the Starz's TV series Spartacus: Blood and Sand in 2010. Eventually, she did the portrayal of same role in the sequels of Spartacus: Gods of the Arena (2011) and Spartacus: Vengeance (2012). She earned good salary from this series as well which raised her net worth. From 2015 to 2017, Lucy starred as Countess Palatine Ingrid Von Marburg in WGN America's television series Salem. Besides, she has been playing the role of Ruby Knowby in Starz's television series Ash vs Evil Dead.
Net worth
Lucy Lawless is a hard working actress who has earned net worth of $20 million U.S. dollars. The actress earned $1,000,000 from each episode of Xena Warrior Princess. Besides, she also owns a luxurious house at Los Angeles that worth $1,500,000. Further, her singing career also helped her to earn this net worth.
Must Know Facts about Lucy Lawless
Real Name: Lucille Frances Lawless
Date of Birth: 29th March, 1968
Profession: Actress and Singer
Height: 5′ 10″
Husband: Garth Lawless (m. 1988; div. 1995); Robert Tapert (m. 1998)
Children: 3
Facebook: 151K Fans in Facebook
Instagram: 113.9K Followers in Instagram
Twitter: 170K Followers in Twitter
Net Worth: $20 Million