Ma Ta Chameli From Nepali Movie LALTEEN Ft. Priyanka Karki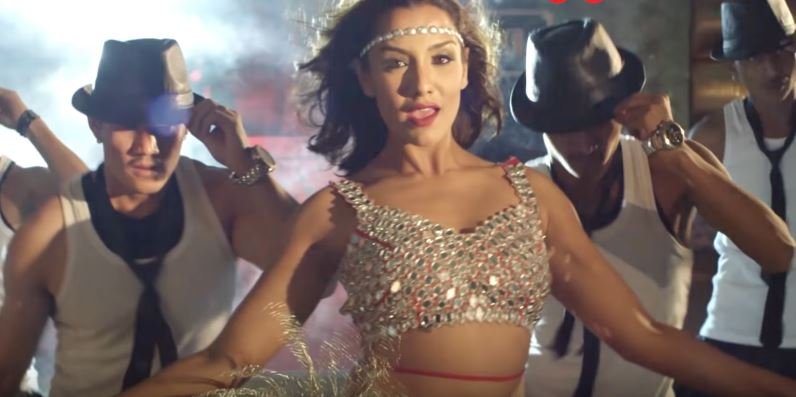 Ma Ta Chameli is a Nepali Item song from the New Nepali Movie "LALTEEN". The music video features actor and actress are Dayahang Rai, Priyanka Karki and Keki Adhikari. Ma Ta Chameli is a Nepali song by Astha Raut which is directed by Dev Kumar Shrestha. This movie is edited by Arjun G.C and Milan Shrestha. This movie was choreographed by Kabiraj Gahatraj.
The music of this song is composed by Binod Dhakal, Kiran Michael and Dijraj Poudel and music video was arranged by Kiran Tuladhar. The music video is featuring by team of rising actor and actress. This music video contain hot and sexy picture of priyanka karki.  Priyanka Karki and Dayahang Rai has acted in several Nepali movies as well as Music video. They are one of the most busiest actor and actresses in Nepali cinema industry.
The music video is released officially online by HighlightsNepal via Youtube. Hope that you will enjoy this Melodious Aadhunik Item Song Ma Ta Chameli.

Here is the lyrics for the song:
YO maan ma
Khelna Khojhachau baheli
Matera jhimkhaudai pareli

YO maan ma
Khelna Khojhachau baheli
Matera jhimkhaudai pareli
Mai kali sabailai
Kya piyari
Mai kali sabailai
Kya piyari
Aadheri ma dekchau ujeli
Ma ta chameli
Ho ma ta chameli
Ma ta chameli
Ma ta chameli
Ho ma ta chameli
Ma ta chameli…

Yowan ma
Urleko chau
Yowan kai hu
Ma khulduli
Pyas ma baljeko chau
Pyasai kai hu ma saheli

Yowan ma
Urleko chau
Yowan kai hu
Ma khulduli
Pyas ma baljeko chau
Pyasai kai hu ma saheli
Kasai lai hu
Ma Utauli
Kasailai hu
Nakharmauli
Mai kali sabailai
kya pyari
Mai kali sabailai
Kya piyari
Aadheri ma dekchau ujeli
Ma ta chameli
Ho ma ta chameli
Ma ta chameli
Ma ta chameli
Ho ma ta chameli
Ma ta chameli…

Har sajha
Ustai cha
Farak cha
Kebal kahani
Nasamjha chalcha hai
Sadai nai timro
Mano mani

Har sajha
Ustai cha ha
Farak cha
Kebal kahani
Nasamjha chalcha hai
Sadai nai timro
Mano mani
Kasai lai hu
Ma dhan pani
Kasailai hu ma
Jyan pani
Mai kali sabailai
Kya piyari
Mai kali sabailai
Kya piyari
Aadheri ma dekchau ujeli
Ma ta chameli
Ho ma ta chameli
Ma ta chameli
Ma ta chameli
Ho ma ta chameli
Ma ta chameli
Ma ta chameli
Ma ta chameli…