Who is Marisa Tomei?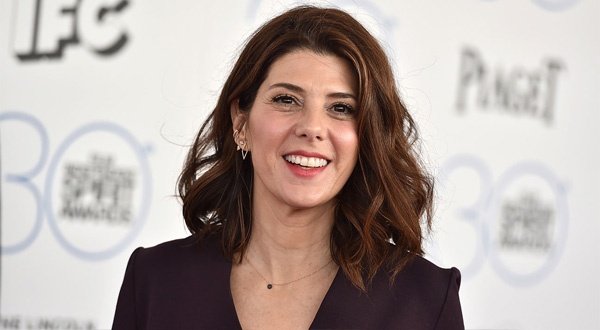 Marisa Tomei is an America based actress who came into prominence for playing the role of Maggie Lauten in NBC's television sitcom A Different World. Besides, the actress gained more recognition after the portrayal of Mona Lisa Vito in film My Cousin Vinny which helped her to win the Academy Award for Best Supporting Actress. Moreover, Marisa has appeared in various successful movies like What Women Want (2000), Anger Management (2003), Wild Hogs (2007), Parental Guidance (2012), etc.
Marisa Tomei was born in Brooklyn, New York on December 4, 1964. The actress was born to Adelaide "Addie", an English teacher and Gary A. Tomei, a trial lawyer. Besides, her younger brother Adam Tomei is also an actor. The actress was raised on Midwood, and she completed her high school from Edward R. Murrow High School in 1982. Later, the actress enrolled at Boston University, however, she dropped out after a year.
Career Debut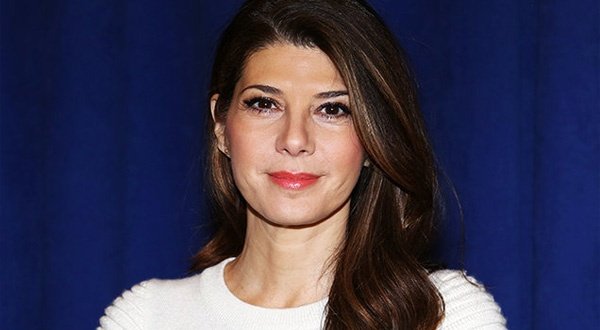 Marisa made her acting debut as Mandy in film, The Flamingo Kid directed by Garry Marshall in year 1984. Besides, she had a minor role of Health Club Girl in Michael Herz's film The Toxic Avenger in the same year. Further, she played the role of Marcy Thompson for 2 episodes in As the World Turns the same year. Later in 1986, Tomei played the role of Tracy in film Playing for Keeps. The following year, she had small roles in two television series ABC Afterschool Special and Leg Work. Further, she did the portrayal of Maggie Lauten in NBC's A Different World. All her early works helped her in the contribution of her net worth.
In the year 1991, Marisa Tomei appeared as Lisa Provolone and Remy in films Oscar and Zandalee respectively. Subsequently, Marisa played the role of main character Mona Lisa Vito in Jonathon Lynn's film My Cousin Vinny. The film also helped her to bag the Academy Award for Best Supporting Actress. Besides, she portrayed Rosie Rivers and Mabel Normand in films Equinox and Chaplin respectively in the same year. The following year, she starred as Caroline in film Untamed Heart.
In year 1994, Marisa Tomei worked in two films; Only You and The Paper, and in 1995, she appeared in two films, The Perez Family and Four Rooms. Then, Marisa played as Missy in film A Brother's Kiss in 1997. Besides she played as Nina in Welcome to Sarajevo in the same year. The following year, she played the role of Rita Abromowitz in film Slums of Beverly Hills directed by Tamara Jenkins. All these films helped her in the increment of her net worth.
Works from 2000 to Present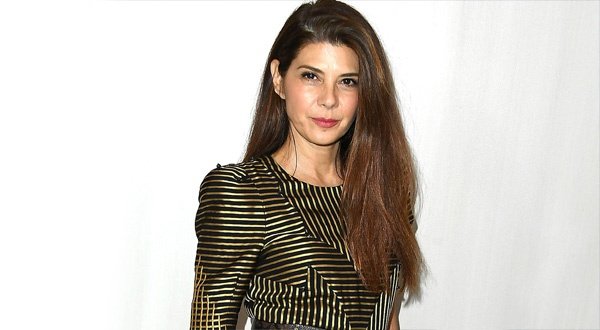 In the year 2000, Marisa worked in five films, Happy Accidents, The Watcher, What Women Want, King of the Jungle and Dirk and Betty. The following year, she played as Natalie Strout and Liz in films In the Bedroom and Someone Like You respectively. Likewise, the actress appeared in various films like Just a Kiss (2002), Anger Management (2003), Loverboy (2005), Marilyn Hotchkiss' Ballroom Dancing and Charm School (2005), Danika (2006), Grace is Gone (2007), Before the Devil Knows You're Dead (2007), The Ides of Match (2011), Parental Guidance (2012), Love Is Strange (2014), etc. These works too contributed in her net worth.
Subsequently,
Marisa Tomei played the role of May Parker in Captain America: Civil War. Later in 2017, Marisa reprised the role of May Parker in Spider-Man: Homecoming. Besides, she will be soon seen as Margaret Lang in new film Behold My Heart. Further, she is working for her upcoming film, The First Purge.
Net Worth
Marisa Tomei is a famous actress, and has acted various films. All of the films and television series she had acted in have helped her to earn the net worth of $25 million U.S. dollars. The film, My Cousin Vinny helped her to grab the main stream attention which provided her further works.
Must Know Facts about Marisa Tomei
Real Name: Marisa Tomei
Date of Birth: December 4, 1964
Profession: Actress
Height: 5′ 5″
Facebook: 325K Fans in Facebook
Instagram: 303.9K Followers in Instagram
Twitter: 94.1K Followers in Twitter
Net Worth: $25 Million