Masaan – Trailer, Casts and Songs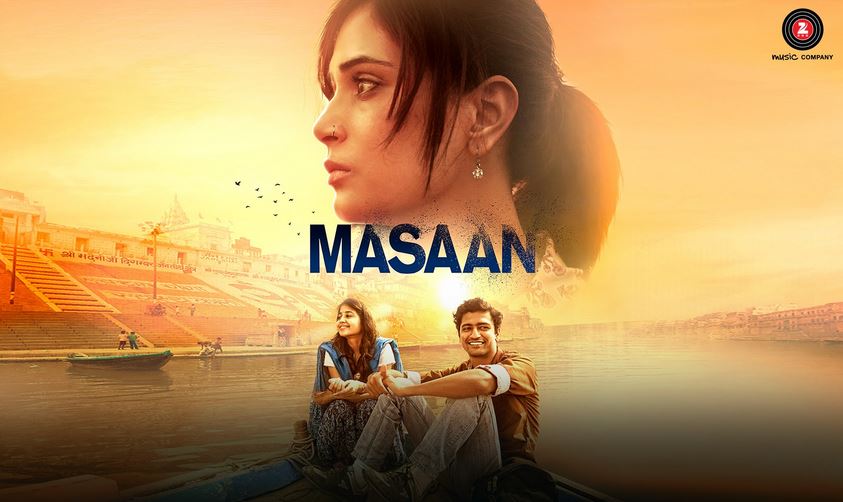 Masaan is a 2015 Hindi movie produced under the banner of Drishyam Films, Macassar Productions, Sikhya Entertainment and Phantom Productions. The movie is directed by Neeraj Ghaywan and produced by Manish Mundra, Melita Toscan du Plantier, Marie Jeanne Pascal, Guneet Monga, Shaan Vyas, Vikas Bahl, Vikramaditya Motwane and Anurag Kashyap. Avinash Arun has done the Cinematography in the movie. The movie includes the Screenplay and dialogues by Varun Grover. Hindi movie Masaan is scheduled to release on 24th July 2015. Checkout exclusive Trailer, songs and audio jukebox from the movie Masaan.
The movie was screened in the Un Certain Regard section at the 2015 Cannes Film Festival.
Masaan Casts:
Richa Chadda as Devi Pathak
Vicky Kaushal as Deepak Chaudhary
Sanjay Mishra as Vidyadhar Pathak
Shweta Tripathi as Shaalu Gupta
Pankaj Tripathi as Sadhya Ji
Nikhil Sahni as Jhonta
Satya Kam Anand as Vikram Mallah
Vineet Kumar as Doctor Chaudhary
Exclusive Trailer of Hindi movie Masaan
Plot of Masaan (Wikipedia)

Set in present day Banaras, the plot of Masaan follows two seemingly separate story arcs that eventually converge. The first of these tells the story of Devi (Richa Chadda). The film opens with her and her fellow student, Piyush, checking into a hotel room. They are interrupted when the police bursts in, accusing them of indulging in "indecent behaviour", and even getting a confession from Devi on videotape. Subsequently, Devi and her family are subjected to blackmail by the police, particularly one Inspector Mishra, who demands a hefty bribe from Vidyadhar Pathak, Devi's father. The second narrative concerns Deepak (Vicky Kaushal), a young boy (also from Banaras) works in funeral pyres. Deepak meets and falls in love with Shaalu (Shweta Tripathi)
Song : Tu Kisi Rail Si by Swanand Kirkire with Music by Indian Ocean

Song : Man Kasturi by Amit Kilam with Music by Indian Ocean

Music Jukebox of Hindi movie Masaan