Matthew Broderick Net Worth
Matthew Broderick's Biography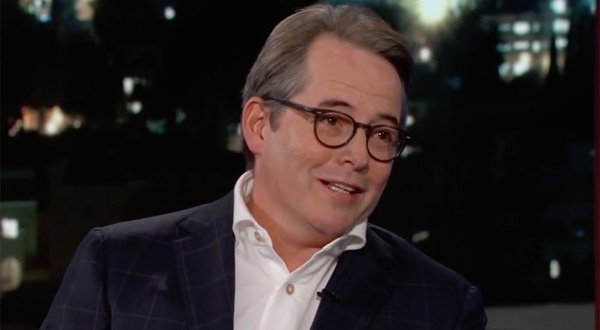 Famous as the voice of Simba in Disney's The Lion King film series from 1994 to 2004, Matthew Broderick is an actor and singer who was born in America. Besides, the actor is also known for playing the role of Ferris Bueller in Ferris Bueller's Day Off (1986), David Lightman in WarGames and Leo Bloom in the musical, The Producers.
Moreover, Matthew Broderick has also bagged two Tony Awards; one for Best Featured Actor in a Play for Brighton Beach Memoirs, and one for Best Actor in a Musical for How to Succeed in Business Without Really Trying. The actor is also one of the young actors to win Tony Award for Best Featured Actor in a Play as of 2016.
Matthew Broderick was born on 21st March, 1962 in Manhattan, New York. His mother Patricia was a playwright, actress, and painter, whereas, his father James Broderick was an actor and World War II veteran. The actor completed his grade school from City and Country School, and his high school from Walden School.
Career Debut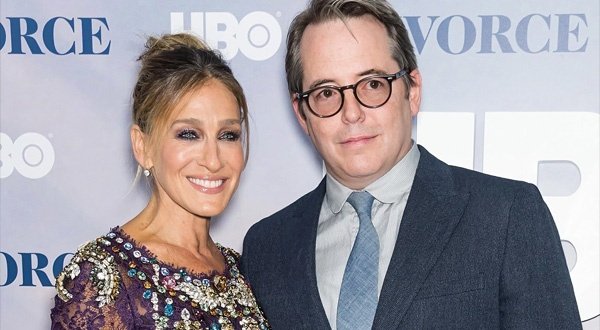 Matthew Broderick made his acting debut as Mike in an episode of Lou Grant entitled "Generations" in year 1981. Two years later, he made his movie debut through a film Max Dugan Returns. In the film, he appeared as Michael McPhee. Besides, he played the role of David Lightman in film WarGames in the same year. Later in 1985, the actor appeared as Brother Vaughn and Phillippe Gaston in films 1918, and Ladyhawke respectively. In the same year, he portrayed Hally Ballard in a TV film Master Hand…and the Boys.
In the year 1986, Broderick appeared as Ferris Bueller in Ferris Bueller's Day Off and Brother Vaughn in On Valentine's Day. The following year, the actor played the role of Jimmy Garrett in Project X. Matthew then portrayed Eugene Morris Jerome and Alan Simon in films Biloxi Blues and Torch Song Trilogy respectively. Eventually, the actor worked in various films like Family Business (1989), The Freshman (1990), Out on a Limb (1992), The Night We Never Met (1993), respectively. All of these works helped the actor in the increment of his net worth.
Subsequently, Matthew Broderick worked as a voice actor and voiced Adult Simba in film The Lion King. Besides, he appeared as Charles MacArthur in Mrs. Parker and the Vicious Circle and William Lightbody in film The Road to Wellville in the same year. Likewise, the actor worked in other films like The Thief and the Cobbler (1995), The Cable Guy (1996), Addicted to Love (1997), Godzilla (1998), The Lion King II: Simba's Pride (1998), Inspector Gadget (1999), You Can Count on Me (2000), etc.
Works from 2004 to Present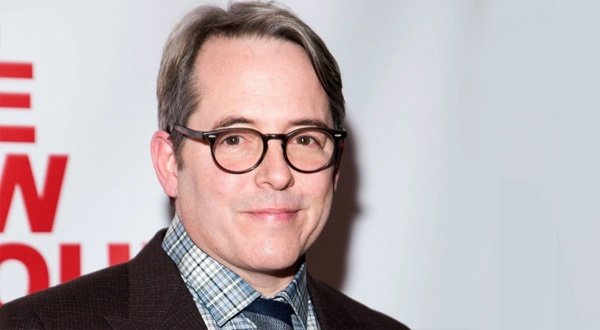 Similarly, Broderick voiced Adult Simba in the sequel of The Lion King, The Lion King 1½ in year 2004. Besides, he appeared as Bruce in film Marie and Bruce. Further, he played the roles of Walter Kresby and Steven Schats in films The Stepford Wives and The Last Shot respectively. Moreover, the actor portrayed Leo Bloom in The Producers and Roger Beekman in Strangers with Candy. Eventually, the actor worked in different films Deck the Halls (2006), Then She Found Me (2007), Diminished Capacity (2008), Margaret (2011), Dirty Weekend (2015), Manchester by the Sea (2016), etc. These works too helped him to raise his net worth.
Matthew Broderick will be working as a narrator in a documentary, The Gettysburg Address, and will be playing Murray in film Look Away in year 2018. He will also be providing his voice in film Amusement Park in year 2019.
Net Worth
Matthew Broderick is a talented actor who has worked in number of films and television series. All the works he has done have helped him to attain the net worth of $50 million U.S. dollars. He has also won two Tony Awards, and was a young actor to win these awards as of 2016. His net worth will sure be increasing in upcoming days as he is working in new films.
Must Know Facts about Matthew Broderick
Real Name: Matthew Broderick
Date of Birth: 21st March, 1962
Profession: Actor and Singer
Height: 5′ 8″
Wife: Sarah Jessica Parker (m. 1997)
Children: 3
Net Worth: $50 Million