Michelle Pfeiffer Net Worth
What is Michelle Pfeiffer's Net Worth?

Who is Michelle Pfeiffer?
Michelle Pfeiffer, born as Michelle Marie Pfeiffer, is an actress, singer and producer based in USA and who has a net worth of $85 million. She is recognized for playing in different movies like Grease 2 (1982), Scarface (1983), Batman Returns (1992). Some of her important movies consist of The Witches of Eastwick (1987), Married to the Mob (1988), Frankie and Johnny (1991), the Age of Innocence (1993), Wolf (1994), etc.
Michelle was born on 29th April, 1958 in Santa Ana, California to Richard Pfeiffer, an air-conditioning contractor and Donna, a housewife. She was the second children out of four of her parents. She has an older brother, Rick and two younger sisters Dedee Pfeiffer and Lori Pfeiffer. Her sister Dedee Pfeiffer is also an actress.
During her childhood, her parents moved to Midway City. She joined Fountain Valley High School and graduated in 1976. She also enrolled at Golden West College and had worked at Vons supermarket as a check-out girl. In 1978, she became the winner of Miss Orange County pageant. The same year she participated at Miss California and ended up being in 6t h position. These competitions helped her to get her an acting agent.
Kickoff to Career
Pfeiffer began her acting with a minor role in TV series like Fantasy Island (1978), Delta House (1979), The Solitary Man (1979), CHiPs (1979), B.A.D. Cats (1980), Enos (1980). She made her movie debut as Suzie Q in Floyd Murtux's The Hollywood Knights in 1980. The same year, she did her second movie Falling in Love Again which was directed by Steven Paul. In 1981, she starred as Cordelia Farenington in Charlie Chan and the Curse of the Dragon Queen. Besides, she was seen in TV series like Fantasy Island, Callie & Son, Splendor in the Grass, and The Children Nobody Wanted in that particular year.
In the year 1982, Pfeiffer played the role of lead character Stephanie Zinone in Patricia Birch's Grease 2 which helped her to get attention of public. She then did the portrayal of Elvira Hancock in Brian De Palma's Scarface. This movie helped her to grab the worldwide attention and increased her net worth. In 1985, she was seen in two films; Into the Night, and Ladyhawke. She then appeared as Sukie Ridgemont and Brendra Landers in films The Witches of Eastwick and Amazon Women on the Moon respectively.
Works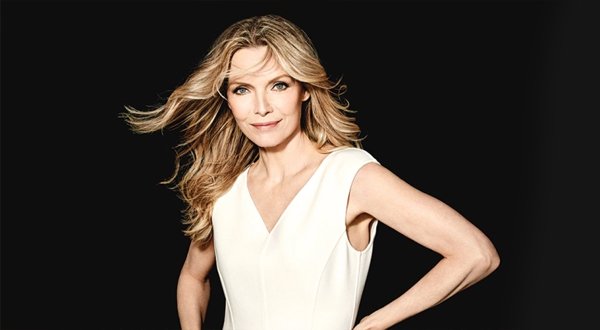 In year 1988, Pfeiffer did three films; Married to the Mob, Tequila Sunrise and Dangerous Liaisons. Later in 1989, she played the role of Susie Diamond in Steve Kloves's The Fabulous Baker Boys which helped her to win different awards like Golden Globe Award for Best Actress-Motion Picture Drama, Chicago Film Critics Association Award for Best Actress and other different awards.
Subsequently, Michelle Pfeiffer worked in different movies like Frankie and Johnny (1991), The Age of Innocence (1993), Wolf (1994), White Oleander (2002) which paid her good salary and helped her in the increment of her net worth. Recently, Michelle played the role of Kyra in Andrew Dosunmu's Where is Kyra?, and was seen in Mother! as well as Murder on the Orient Express. She also portrayed Ruth Madoff in HBO TV series The Wizard of Lies.
Net Worth
The net worth of this talented actress is estimated to be around $85 million US dollars. She earned $1,005,000 from movie What Lies Beneath and $1,200,000 from movie Dangerous Minds. Besides these movies, she has already worked in many other movies that have helped her to increase her net worth.
Must Know Facts about Michelle Pfeiffer
Real Name: Michelle Marie Pfeiffer
Date of Birth: 29th April, 1958
Profession: Actress, Singer, Producer
Height: 5′ 7″
Married: Peter Horton (married: 1981; divorced: 1988), David E. Kelly (married: 1993)
Children: 2
Net Worth: $85 million