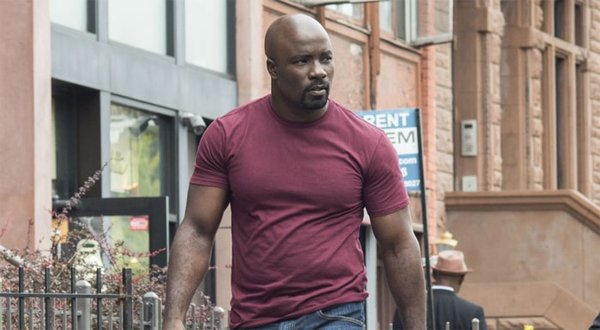 Famous for the portrayals of different characters like Lemond Bishop in CBS television series The Good Wife, Malcom Ward in Ringer, and Luke Cage in Marvel's Luke Cage, The Defenders, etc., Mike Colter is an American actor.
Mike Colter was born on 1976 August 26 in Columbia, South Carolina to Eddie Lee Sr. and Freddie Marion Colter. Growing up in St. Matthews, he completed his graduation from Calhoun County High School. He too enrolled at Benedict College for a year and later transferred to University of South Carolina, and grabbed his bachelor's degree in theatre. He later completed MFA from Rutgers University of Mason Gross School of the Arts.
In year 2002, Colter made his screen debut in Michael Crichton's TV series, ER's episode "Hindsight" where he was seen as Watts. The same year, he appeared as Lamar in an episode of The Parkers titled "Lights, Camera, Action". In 2004, Colter debuted in Clint Eastwood's movie, Million Dollar Baby. Following the year, he portrayed the character of Jamal in movie Brooklyn Lobster, and was seen in Law & Orders: Trial by Jury's episode "Blue Wall". He also played as Bill in a TV film Silver Bells.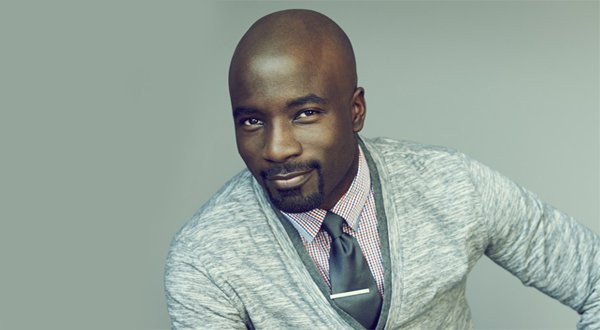 Colter was casted as Yuppie Paul in Richard Schenkman's And then Came Love in 2007. He later appeared in the role of Dave Oldren in an episode of Law & Order: Criminal Intent named "Albatross" the same year. In 2009, he again appeared in Law & Order: Special Victims Unit's episode "Hell" and was casted in two TV films Solving Charlie and Taking Chance where performed as Jack Dash and MGySgt Demetry respectively.
In 2010, Colter was seen playing as CIA Tactical Leader in movie, Salt. He also portrayed Officer Tanner in Royal Pains's episode "Lovesick" the same year. He had also played the role of Lemond Bishop in The Good Wife from 2010-2015 and is still one of his prominent acting. In 2011, he was casted as Cliff Reacher in Blue Bloods's episode "The Blue Templar", and he also played the lead role of Malcolm Ward in Ringer from 2011-2012.
Furthermore, Colter played the role of Colonel James Darrell Edwards Jr. in a science-fiction comedy film, Men In Black 3 and appeared as DEVGRU Operative Mike in Zero Dark Thirty in the year 2012 which increased his net worth. In 2013, he played in TV series The Following and Criminal Minds. Following the year, he portrayed the role of David and Agent Jameson Locke in American Horror Story: Coven and Halo: Nightfall respectively.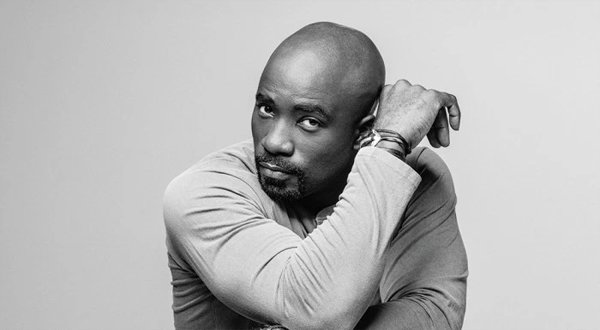 Moreover, Colter appeared as lead character Miles Lathem in Agent X. He also had a recurring role of Luke Cage in Jessica Jones. He still is playing the same character of Luke Cage in Luke Cage since 2016. He was recently seen portraying the same role in The Defenders and was casted as Stewart Pierce in film Girls Trip. Currently he is working on his new film Extinction.
Mike Colter has net worth of around $2.5 million USD. He also does brand endorsement for sponsorships which have helped him to earn of $1 million. He soon is coming new movie and hope we can see him in other movies that will obviously increase his net worth.
Must Know Facts about Mike Colter
Real Name: Mike Randal Colter
Date of Birth: 26th August, 1976
Profession: Actor
Height: 6′ 3″
Married: Iva Colter
Children: 1
Instagram: 144K Followers in Instagram
Twitter: 309K Followers in Twitter
Net Worth: $2.5 Million