Miley And Justin's Concert in Finland to be cancelled for US Sanction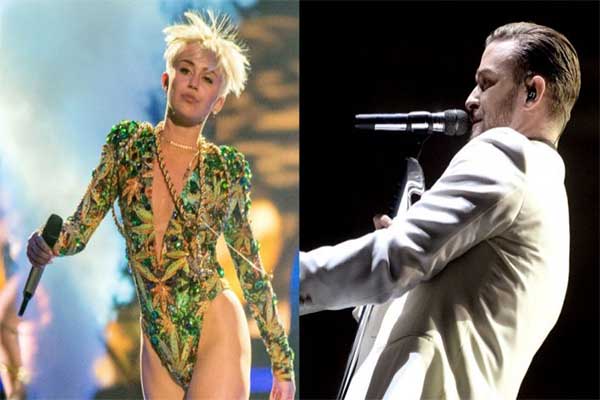 Popular Singer Miley Cyrus and Justin Timberlake's concert in Finland are in the risk to be cancelled because of US sanctions against Russia. Both of the stars are due to perform in the Hartwall Arena in Helsinki. It is owned by Russian Gennady Timchenko, Co-founder of oil trader Gunor, and Brother Boris and Arkady Rotenberg.
They were included in the list of visa bans and assets freezes imposed by the US against close allies of President Vladimir Putin's annexing the Crimea peninsula from Ukraine. According to Live Nation Finland, concert promoter said its lawyers were discussing with US authorities whether the sanctions would cancel the concert planned by American artists. Timberlake has sold out the concert in May and Cyrus is due to perform there in June.
Nina Castren, the chief executive of Live Nation Finland said, "We are examining the possibility whether this could have an impact on American artists' show. Nina further adds that if there will be problem then the organizer has to plan for the solution. But Nina believes that the problem will be solved and the concerts will be conducted.
Mr. Timchenko and Rosenbergs bought the stake in Helsinki ice-hockey team Jokerit along with the arena, which is the team's home rink, last year. Other acts are due to perform at the Hartwall Arena which includes the performance of Robbie Williams and Elton John, but they will not be affected because they are British acts.