Mrityu Kunda – A thriller Nepali movie by RAS Production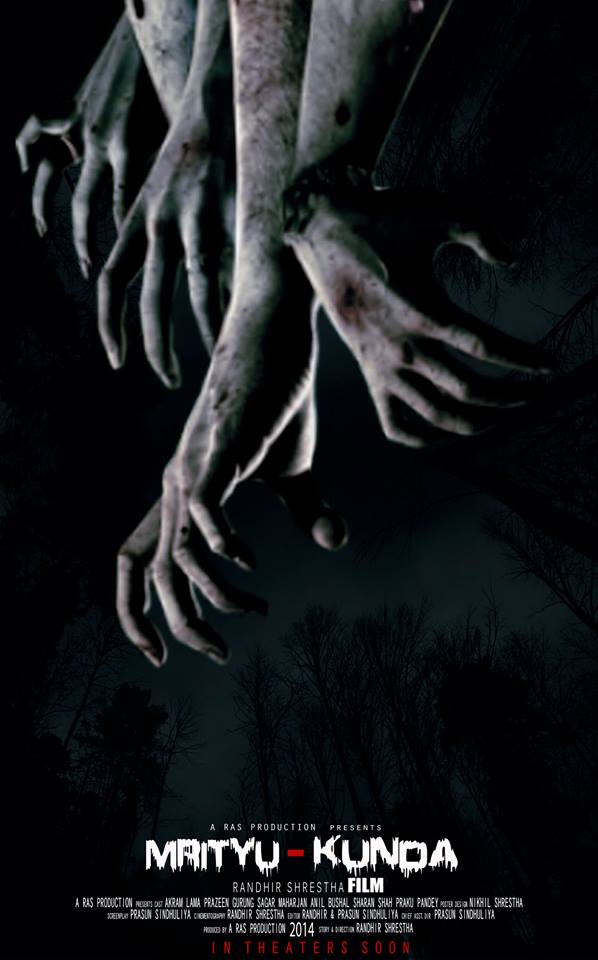 A RAS Production is presenting their first Nepali movie "Mrityu Kunda" directed by Randhir Shrestha, CEO of RAS Production. After dozens of music videos and online gossip show "Gossip with Celebs" this is the first movie written and directed by Ranadhir Shrestha. "Mrityu Kunda" is a Horror Nepali movie that revolves on the story of seven friends that ends up to the betrayal. Mrityu Kunda features Akram Lama, Mahesh Tripathi, Prajin Gurung, Sagar Maharjan, Anil Bhushal, Sharan Shah and Pranku Pandey in the lead roles. The movie is mainly captured in different parts of Chitwan district which features all newcomer actors including the crew members. The screenplay of the movie is done by Prashun Sindhuliya.
According to Randhir, "This movie will serve different flavor to the audience of Nepali Movies. It was my dream since childhood to direct a thriller and horror base movie and Mrityu Kunda is making my dream true'. The poster of the movie has recently released as the the crews are moving on floor from 1st of June. The movie is prepared to release around Dashain this year.
We wish "Mrityu Kunda" team all the best for their movie.