Mutu Bhari by Adrian Pradhan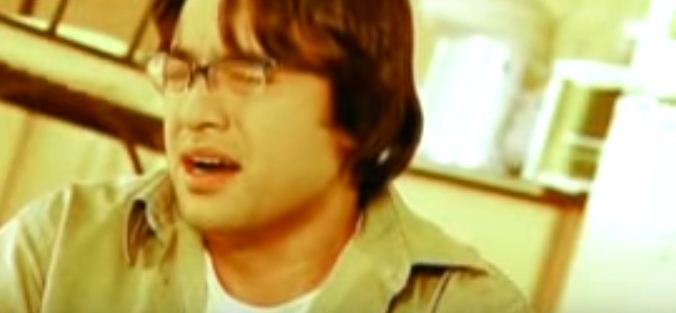 Mutu Bhari is a new Nepali Pop song by Adrian Pradhan. The music video features Priyanka and Santosh. This music video was cinematographed by Bidur Pandey and edited by Subash Aryal. Mutu Bhari is a beautiful song directed by Bushan Dahal.
The lyrics & music for this music video was composed by Sohan Manandher. Mutu Bhari is a heart-touching song that wets your eyes. It reflects love, pain and grief all in single array. Here in this music video, you will sight the pain Santosh goes through after Priyanka demise. This becomes an extreme catastrophe to Santosh leaving him darkened behind. No wonder, it will hurt even on imagining the death but here you will perceive the pain by yourself, like losing your beloved, once you listen the song. I'm sure this music video will make you tune again.
The music video is officially released online by Music Nepal via YouTube. Hope you guys will love this beautiful melodious song "Mutu Bhari".
Lyrics for Mutu Bhari by Adrian Pradhan;
Mutu bhari jaleko aago sari
Chha baaki timro yad
Sahanu ma kaso gari
Bhat bhati polchha yo chhati besari
Sakina sahana yad auchha timro har ghadi
Nayan bhari timro aakriti
Chhayi dinchha wari pari

Biwastha mero kasto ho yo
Timro chitaako tap seknu paryo
Mutu jalda ni sahanu paryo
Timi jalera jaba kharani bhayau


Herda herdai gagan ma
Dhuwa bani timi pani

Bilin bhayau udi gayau 

Galti hamro yehi nai thiyo
Kina yo sajaya bhognu paryo
Bandhan hamro atut thiyo
Kasle katyo kasko aakha lagyo
Taipani ma hardina
Aaune chhu ma timilai bhetna
Sansar tyagera chadai hera

Mutu bhari jaleko aago sari
Chha baki timro yad
Sahanu ma kaso gari
Bhat bhati polchha yo chhati besari
Sakina sahana  yad aauchha timro har ghadi
Nayan bhari timro aakriti
Chhayi dinchha wari pari

oh…whooo
Chhayi dinchha wari pari
oh..whooooo
Chhayi dinchha wari pari