Nepali Movie Sushri to release on 3rd Kartik
Nepali Movie Sushri has been scheduled to release on 23rd Kartik. The movie Sushri is a production of Aatmaram Thapa under the banner of Aashika Films Pvt Ltd. Starring Aryan Sigdel, Rajaram Poudel, Aashika Tamang, Surbina Karki, Bikash Chapagai and Mishri Thapa in the lead roles. Shankar BC has choreographed in the movie with the Cinematography by Rameshor Karki, action by Sanukumar and music by Basant and Suash Bhushal.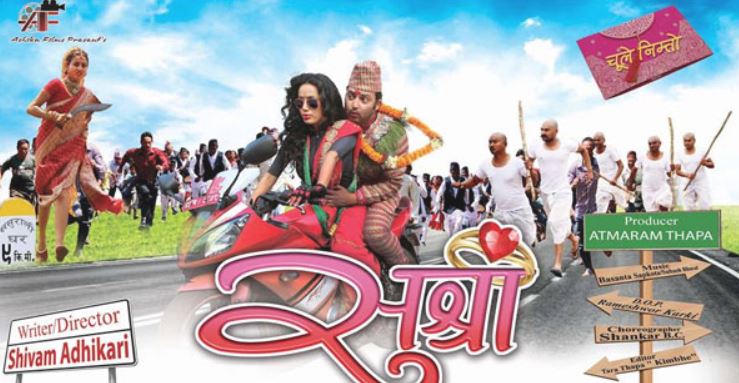 The official trailer of Sushri has recently released online by Highlights Nepal. The movie seems to be a comedy love story movie where we can see the actor as a innocient guy born on a Brahman family. Aashika has done some kind of bold character and Aryan's father Rajaram prepares marriage of his son with Surbina Karki. But something unexpected happens on the day of marriage, to find out what check out this exclusive trailer available here.