Nepali song Chapali Height By Sabin Rai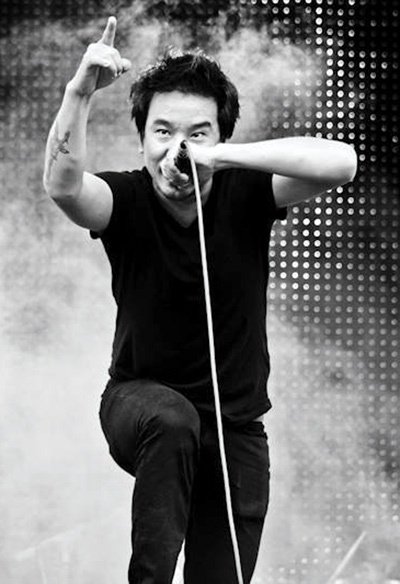 Chapali Height is a Nepali movie song by Sabin Rai. The music video was from the one of the well known movie Chhapali Height. BlockBuster movie Chapali Height is featured by Amir Gautam, Raj Ghimire and Binita Baral. The music video was Cinematographed by Niraj Kandel and was edited by Dirgha Khadka.
The music for this song was composed by Arjun Kumar and lyrics was written by Bhupendra Khadka. The music video features versatile actress Binita Baral. She is a Nepalese actress, activist, and a writer. She made her movie debut on the blockbuster Chapali Height. Since then she has worked on three other Nepalese movies namely, Fullstop, Superhit, Umanga. Binita has performed in numerous dramas, music videos, and ads. In Chapali Height pop son Sabin Rai has given his melodious voice. When you once listen this song, I am sure you will keep repeating it.
The music video is released officially online by kaampayena via Youtube. Hope that you will enjoy this melodious pop song Chapali Height.
Here is the lyrics for the song:
Masti chha yo hawamaa
Durustai yo man maa
Josh je chha yo baaf maa
Hos ustai yo tan maa
Bindaas yo life
Chapali height Chapali height
Chapali Chapali Chapali Chapali height
Masti chha yo hawamaa
Durustai yo man maa
Josh je chha yo baaf maa
Hos ustai yo tan maa
Bindaas yo life
Chapali height Chapali height
Chapali Chapali Chapali Chapali height

Khusiko masi le lekhnuchha
Tanko yo sapani
Aafnai karma le phernu chha
Jeevanko yo bipani
Dekhnuchha dekhaaunuchha
Sunaulo bihaani
Bindaas yo life
Chapali height Chapali height
Chapali Chapali Chapali Chapali height

Aadhi challa baadhi baglaa
Dagdaina yo man
Hawako beg maa ghaamko tej maa
Kudnuchha yo man
Dekhnuchha dekhaaunuchha
Sunaulo kahaani
Bindaas yo life
Chapali height Chapali height
Chapali Chapali Chapali Chapali height

Masti chha yo hawamaa
Durustai yo man maa
Josh je chha yo baaf maa
Hos ustai yo tan maa
Bindaas yo life
Chapali height Chapali height
Chapali Chapali Chapali Chapali height
Chapali height Chapali height
Chapali Chapali Chapali Chapali height