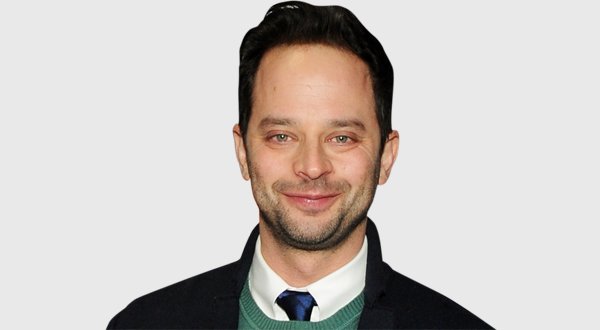 Widely recognized for portraying Rodney Ruxin in the FXX comedy TV series The League, and creating and hosting Comedy Central series Kroll Show, Nick Kroll is an American actor, comedian, writer as well as producer. He had also played as supporting actor in different movies like I Love You, Man, Date Night, Get Him to the Greek, Dinner for Schmucks and A Good Old Fashioned Orgy.
Kroll was born on 5th June, 1978 in New York State to mother Lynn and father Jules B. Kroll, who is an owner of Kroll Inc. Growing up in Rye, New York, he joined Solomon Schechter School of Westchester. He later attended Rye Country Day School. He had also joined The Mountain School which helped him to grow interest in hiking. He later completed his graduation from Georgetown University.
Kroll started his career as a writer for Comedy Central's Chappelle's Show and MTV's Human Giant. He later co-created a comedy show titled Kroll Show along with Jonathon Krisel and John Levenstein. He had also been awarded with Breakout Star of the Year award in 2013 Just For Laughs Comedy Festival held at Montreal, Canada.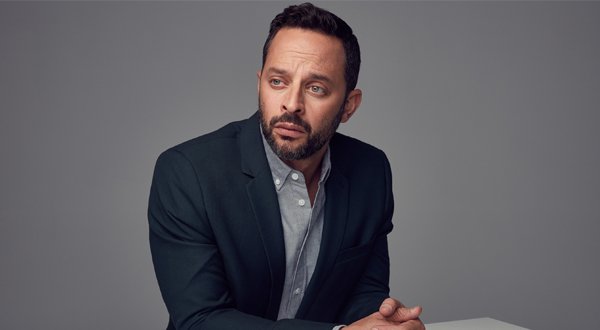 Kroll made his screen debut in a late night talk show, Late Night with Conan O'Brien's episode "2269" where he appeared in different characters. The same year he played as Todd Lazarov in an episode of Cheap Seats without Ron Parker titled "NFL/MLB Arm Wrestling" and provided his voice in Samurai Love God. Following the year, he portrayed various characters in Human Giant for 2 episodes. However, he got his important role in an American sitcom Cavemen which was created by Joe Lawson.
In 2008, Kroll appeared in a short movie, The Negotiable Table. The same year, he made his movie debut in Ari Gold's Adventures of Power, however, he had a small role. He was also seen as a guest in Best Week Ever's episode "November 14, 2008" in 2008. He also portrayed Adam in Worst Week from 2008 to 2009, and also played Nicky, Dr. Geza in Childrens Hospital. From 2008-2012, he also provided his voice for Stu in animated comedy TV series The Life & Times of Tim.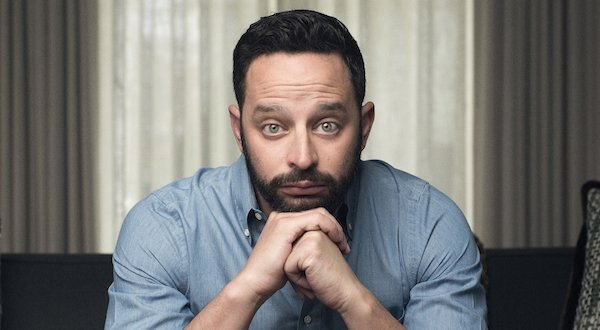 Kroll later appeared in the character of Larry in John Hamburg's I Love You, Man. He was also seen playing the role of El Chupacabra in Reno 911! and Paparazzo in Mayne Street's episode "There's Ben". In the year 2010, Kroll was cast in movies like Date Night, Get Him to the Greek, Dinner for Schmucks, and Little Fockers which helped him to increase his net worth. He also lent his voice for Andrew LeGustambos in Sit Down, Shut Up (2009) and for Reuben Grinder in WordGirl (2009-2010).
Moreover, in 2011, Kroll portrayed the character of Adam Richman in A Good Old Fashioned Guy, and also was seen in TV series Community and Portlandia. He also provided his voice for Andy Dick in American adult animated sitcom American Dad!. He had also appeared in various characters in Comedy Bang! Bang!. From 2013-2015, he performed different roles in his own show, Kroll Show that contributed in his net worth. He also appeared in various TV series like New Girl, Burning Love, The Greatest Event in Television History, etc. He had also contributed his voice for Ricky in Family Guy.
Recently, Kroll has played as a voice actor in Captain Underpants: The First Epic Movie, where he has provided his voice for Professor Poopypants, and performed the character of Bob Schaeffer in The House. The is lending his voice mainly for Nick Birch and for other characters as well in Big Mouth.
Kroll started dating actress and comedian Amy Poehler in 2013. However, both ended up in 2015. As per the report, Nick Kroll recently has net worth of $6 million US dollars. He has been working in all fields; TV, movies and comedy which has helped him to earn this net worth.
Must Know Facts about Nick Kroll
Real Name: Nicholas Kroll
Date of Birth: 5th June, 1978
Profession: Actor, Comedian, Writer and Producer
Height: 5′ 9″
Facebook: 115K Fans in Facebook
Instagram: 444.9K Followers in Instagram
Twitter: 1.2M Followers in Twitter
Net Worth: $6 Million