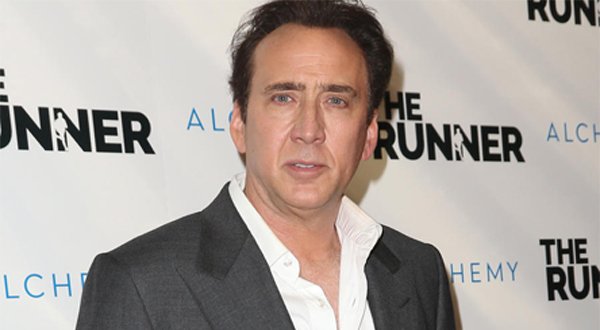 Nicholas Kim Coppola, professionally known as Nicholas Cage, is an American actor and producer who is known for acting his role in the movie "Vampire's Kiss", "Leaving Las Vegas", "The Rock", "City of Angels", "National Treasure", "The Weather Man", "Lord of War" and "Ghost Rider". He was born on 7th January 1964 in Long Beach, California and attended Beverly High School and also attended UCLA School of Theater, Film and Television. The total net worth of Nicholas Cage is estimate at 40 million USD with his assets.
Nicholas debuted in a movie screen with a minor role in the 1982's movie Fast Times at Ridgemont High. After that, he appeared on the movie "The Outsiders", "Cher", "Raising Arizona", "Wild at Heart" and "Bringing out the Dead". For his role in Leaving Las Vegas as a suicidal alcoholic, he earned twice nomination for Academy Award. In 1996, he appeared on the movie titled "The Rock" which made him to earn salary of $4 million. Similarly, he earned $6 million from movie "Face Off" and $16 million from "Snake Eyes". His second-highest grossing film to date is "National Treasure" which earned him $20 million booming up his net worth. His most of the net worth comes from his starring in movies and creating them. In 2010, he was listed as 17th on the list of the wealthiest people. From the movie Ghost Rider, he made 7.5 million USD. He is well known to many people as hardworking performer. In 2012, he portrayed as Sorcerer in the movie "The Sorcerer's Apprentice", making him to earn $12 million. He reprized his role in Ghost Rider sequel Ghost Rider: Spirit of Vengeance. Apart from his profession as an actor, he has voiced the character as Grug Crood in animated movie "The Croods".
Nicholas made his directorial debut from the movie "Sonny". He also produced "Shadow of the Vampire". With his blue eyes and dashing personality, he is one of the most admired actors in Hollywood. His extravagant lifestyle has led him to collects sports cars such as Lamborghini. He has a collection of fortress as by 2009 he owns 15 mansions, two castles and four yachts. His exotic assets includes an island in the Exuma range which he had bought this island for $3 million. He also owns a private Gulfstream jet which is powered by enhanced Rolls-Royce BR710 turbo fan engines. In the list of luxurious cars, he owns it includes Ferrari Enzo and Lamborghini Miura SVJ. For leading an uncontrollable ultra-lavish lifestyle, he caused his own financial ruin by spending nine Rolls Royce, more than a dozen of homes, four yachts and two castles. His excellent way of acting has made him one of the successful actor in Hollywood.
Things to know about Nicholas Cage
Full Name: Nicolas Kim Coppola
Date of  Birth: 7th January, 1964
Nicolas Cage in Instagram: 277K Followers in Instagramthis is a highlighted text
Nicolas Cage Net Worth: $25 Million