Pamela Anderson Net Worth
Who's Pamela Anderson?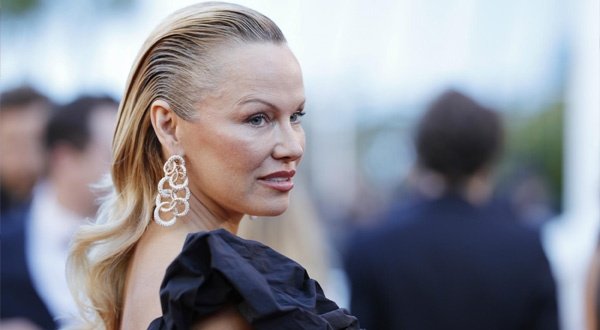 Aged 50, Pamela Denise Anderson, famous with her professional name Pamela Anderson, is an American actress and model born in Canada. The actress came into prominence after modeling as Playmate of the Month in the Playboy magazine in February 1990. Besides, she is also known for playing various roles like Lisa in ABC's Home Improvement, Casey Jean "C.J." Parker in NBC's Baywatch, and Vallery Irons in Syndication's V.I.P.. Further, the actress has also played in different movies like Snapdragon, Naked Souls, Barb White, and so on.
Pamela Anderson was born on 1st July, 1967 in Ladysmith, British Columbia. Her father, Barry was a furnace repairman, and her mother, Carol was a waitress. In year 1985, the actress completed her education from Highland Secondary School located at Comox, British Columbia. Later in 1988, the actress migrated to Vancouver, and there she started working as a fitness instructor.
Beginning of Career
Anderson started her career as a model and appeared as a cover girl for the Playboy magazine. Pamela then moved to Los Angeles to focus in her modeling career. Eventually, the actress appeared as Playmate of the Month in February 1990. The actress made her acting debut through a TV series Married with Children. However she had a small role in the series.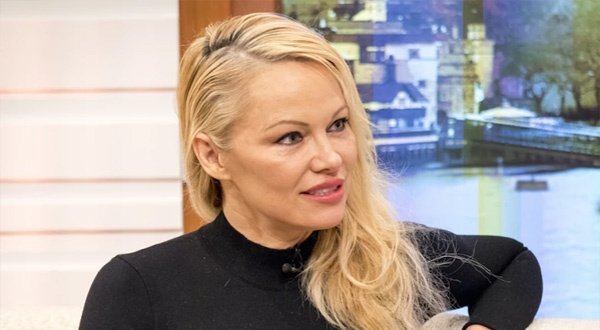 In the year 1991, Pamela Anderson had a small role of Cheerleader in first film, The Taking of Beverly Hills. Besides, she had minor roles in the television series Married People, Top of the Head, and Married with Children. The same year, Anderson had a recurring role of Lisa for 23 episodes in ABC's television sitcom Home Improvement. She played the role from 1991 to 1993, and was paid with good sum of money which added her net worth.
Pamela also had a recurring role of Cindy in NBC's Days of Our Lives in 1992. The same year, she appeared as Casey Jean "C. J." Parker in NBC's television series Baywatch from 1992 to 1997. Later in the year 1993, the actress played the role of Felicity in film Snapdragon. Anderson then played the role of Sarah in Raw Justice in year 1994. Likewise, the actress played as as Casey Jean "C. J." Parker in the film version of Baywatch, Baywatch the Movie: Forbidden Paradise. Subsequently, the actress appeared as Britt and Barb Wire in films Naked Souls and Barb Wire respectively.
Works from 1998 to 2017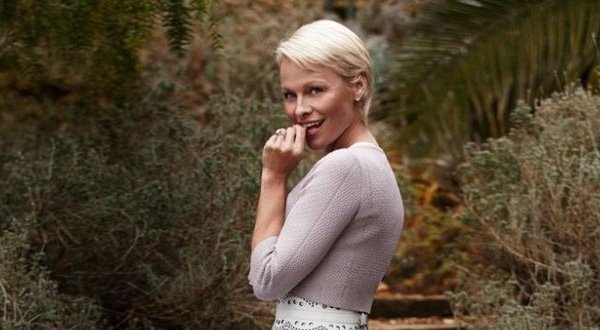 In the year 1998, Pamela reprise the role of C.J. Parker in second film installment of Baywatch, Baywatch: White Thunder at Glacier Bay. Besides, she played the role of main character Vallery Irons in Syndication's television series V.I.P. She played the role for 88 episodes and earned good amount of money which raised her net worth.
Eventually, Pamela Anderson appeared in various films like Scooby-Doo (2002), Scary Movie 3 (2003), Pauly Shore is Dead (2003), No Rules (2005), Borat (2006), Blonde and Blonder (2008), Costa Rican Summer (2010), Hollywood & Wine (2010), and so on. Similarly, the actress also acted in television series like King of the Hill (2002), Stripperella (2003-2004), Stacked (2005-2006), Kath & Kim (2008), etc. These works too contributed in her net worth.
Last year, Pamela Anderson appeared as Older C.J. in film Baywatch, and also appeared as herself in film SPF-18.
Net Worth
Pamela Anderson is a talented actress who has worked in various films and television series. All of her works have helped her to earn the net worth of $10 million U.S. dollars. Besides acting, she has also endorsed various brands which have contributed in her net worth.
Must Know Facts about Pamela Anderson
Real Name: Pamela Denise Anderson
Date of Birth: 1st July, 1967
Profession: Actress and Model
Height: 5′ 7″
Husbands: Tommy Lee (m. 1995; div. 1998), Kid Rock (m. 2006; div. 2007) Rick Salomon (m. 2007; annulled 2008) (m. 2014; div. 2015)
Children: 2
Facebook: 925K Fans in Facebook
Instagram: 447K Followers in Instagram
Twitter: 1.08M Followers in Twitter
Net Worth: $10 Million