Panchhi From Movie GHAMPANI Ft. Dayahang Rai & Keki Adhikari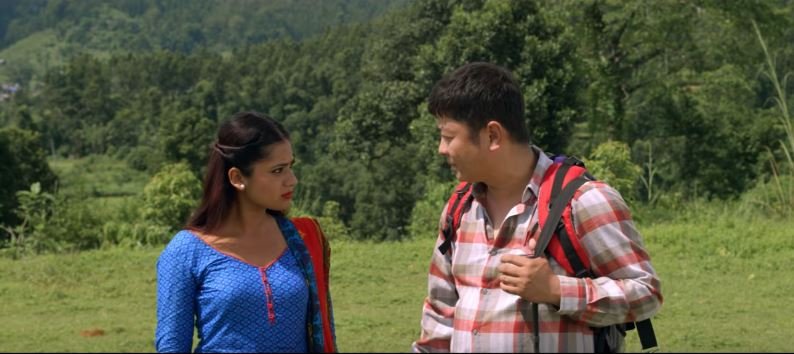 Panchhi is a Superhit Nepali Romantic song from the  Movie "GHAMPANI". The music video features actor and actress are Dayahang Rai and Keki Adhikari. Panchhi is a Nepali movie song by Kali Prasad Baskota which is directed by Dipendra Lama. Panchhi was choreographed by Keki Adhikari.
The music video of this song was arranged by Almoda Rana Upreti and lyrics was written by Kali Prasad Baskota himself. The music video is featuring by versatile actress Keki Adhikari and most successful actor Dayahang Rai. Keki Adhikari has appeared in numerous music videos, television commercials, print ads and more than a dozen of Nepali movies. She is also known as Queen of Nepali Cine industry. This song is from the movie "GHAMPANI" which Releasing date in 2074 Baishak 1st. "GHAMPANI" is a romantic drama as well as love story movie.
The music video is released officially online by HighlightsNepal via Youtube. Hope that you will enjoy this Song Panchhi.

Here is the Lyrics for this song:
Oh pharara Pharara
Phakhata kholi
Udhadai jau
Sarara Sarara
Badal lai
Chumdai jau

Oh pharara Pharara
Phakhata kholi
Udhadai jau
Sarara Sarara
Badal lai
Chumdai jau
O panchhi ha
Koe chaena
Timro simana are
Oh pharara Pharara
Phakhata kholi
Udhadai jau
Oh Sarara Sarara
Badal lai
Chumdai jau
Oh pharara oh pharara
Oh pharara oh pharara
Oh Sarara oh Sarara
Oh Sarara Sarara…

O panchhi
Boli ko sur kati
Kata aucha jancha ra
Hijai jasari
O panchhi
Timi udhadai janu are
Chirdai badal jhari
Choeta huru
Oh pharara Pharara
Phakhata kholi
Udhadai jau
Oh Sarara Sarara
Badal lai
Chumdai jau

Oh pharara Pharara
Phakhata kholi
Udhadai jau
oh Sarara Sarara
Badal lai
Chumdai jau
Oh pharara oh pharara
Oh pharara oh pharara
Oh Sarara oh Sarara
Oh Sarara Sarara…