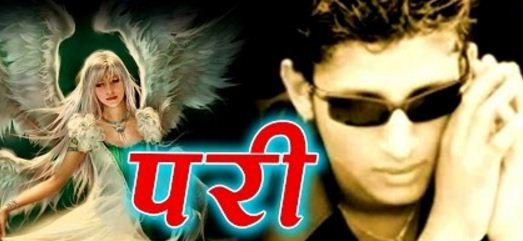 Pari is a Nepali Pop song by Anil Singh. The lyrics of this music video was written by Laxman Gurung. Pari is a romantic Pop song directed by Saroj Ranjit. This music video was cinematograph by Ravi Sayami and edited by Rajendra Pandey and Nishikesh.
Pari is a beautiful music video about a girl who is as beautiful as any fairy in a fairy tale. Her beauty here is hypnotizing. The captivating looks of her catches everyone eyes. She is just amazing. And one of her admirer is scared that this iniquity world would steal her, grab her and forcefully damage her. So the admirer strikes a chord against god's fault for sending that gorgeous beauty to this evil place. I am sure, you people will likely tune repeatedly once you listen to this song.
The music video is officially released online by Music Nepal via YouTube. Hope you guys will love this wonderful song "Pari".
Lyrics for Pari:
Bhula garechha daiba le pani
Aakash ki pari lai dharti ma chhodi
Bhula garechha daiba le pani
Aakash ki pari lai dharti ma chhodi
Lobi najar bata ma bachau kasari
Uni lai ma.. bachau kasari

Nata parchha udi jana lai
Pari gaau ma unko thau ma
Nata parchha udi jana lai
Pari gaau ma unko thau ma
Kati nisthuri daiba pani
Chhodi diyo papi sansar ma
Uni lai.. eklai yo papi sansar ma

Bhula garechha daiba le pani
Aakash ki pari lai dharti ma chhodi
Lobi najar bata ma bachau kasari
Uni lai ma.. bachau kasari