Pheripani Timro Tasbir by Araj Keshav Giri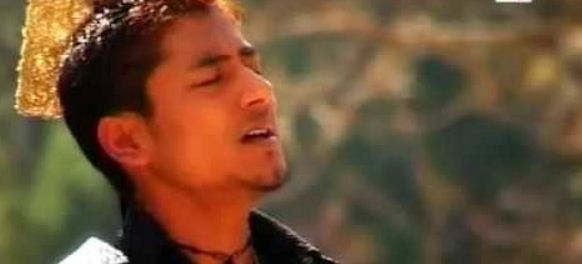 Pheripani Timi is a Nepali Pop song by Araj Keshav Giri. This music video was cinematographed by Bikram Shrestha and edited & directed by Anil Tandulkar. The lyric for this song was written by Suyesh Bhanttarai while music was composed by Sujan KC.
Pheripani Timi is a song that reminds your ex-lover. The time when you had to get apart is the worst time ever and escaping this time out is tough enough to make. This is a single hit from album "Different Soch" recorded at KMX Music Center. I assure, you people will love the song and tune repeatedly once after you listen it.
The music video is officially released online by Araj Keshav via YouTube. Hope you people will enjoy this video song "Pheripani Timi".
Lyrics for Pheripani Timi;
Pheri pani timro tasbir

Aakha ma chhai ranchha

Kina ho timro geet

Yo adhar gaai ranchha

 

Pheri pani timro tasbir

Aakha ma chhai ranchha

Kina ho timro geet

Yo adhar gaai ranchha

 

Bhulna khojchhu timi lai

Brisina chahanchhu atit lai

Bhulna khojchhu timi lai

Brisina chahanchhu atit lai

 

 

Yad boki timro sara

Jadai chhu dherai tadha

Sumpi jiban timi lai sara

Timi dekhi dherai tadha

Jana ma khojchhu tadha

Timi dekhi dherai tadha

 

Pheri pani timro yad le

Malai dherai satauchha

Kina ho timro geet

Yo adhar le gai ranchha

 

Pheri pani timro tasbir

Aakha ma aairanchha

Kina ho timro geet

Yo adhar le gai rahchha

 

Pheri pani timro tasbir

Aakha ma chhai rahanchha

Kina ho timro geet

Yo adhar le gai ranchaa

 

Bolna khojchhu timi lai

Birsana chahanchhu atit lai

Bolna khojchhu timi lai

Birsana chahanchhu atit lai