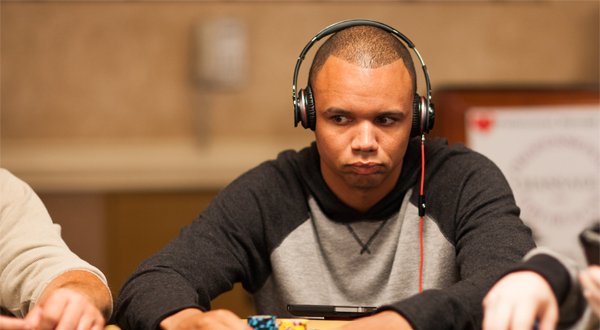 Phillip Dennis Ivey Jr. is popularly known as Phil Ivey, who is an American professional player who is popular for winning ten World Series of Poker Bracelets and One World Poker Tour title. Most of the poker player considers him to be most dangerous opponent on the planet. He holds an unrivaled blend of aggression and fearlessness that most competitors can only hope to imitate. He was born on 1st February 1976 in Riverside, California, getting immersed in an environment heavy in gambling and overbearing competitiveness. The total net worth of Ivey is estimated at $100 million, earning his net worth through his numerous poker tournaments. He's called to be one of the best –all around poker player in the world.
Ivey was introduced to the world of gambling by his father. He was just eight years old, when his grandfather taught him how to play a five card stud. Although his grandfather made numerous attempts to discourage Ivey from pursuing his dreams at playing poker, but nothing stop to pursue his dream. At the age of 16 years old, he was a regular in home poker game which was hosted by his friend's father. He was a great deal better than everyone else at the table and soon got tired of taking their money and thirsted for a bigger challenge, so he dream of playing poker at Atlantic City. When he was 18 years old, he got a fake ID from a fellow employee buying at $50. His fake id read "Jerome Graham" and the "No Home" part of the nickname referred to the fact that he seemingly never left the tables.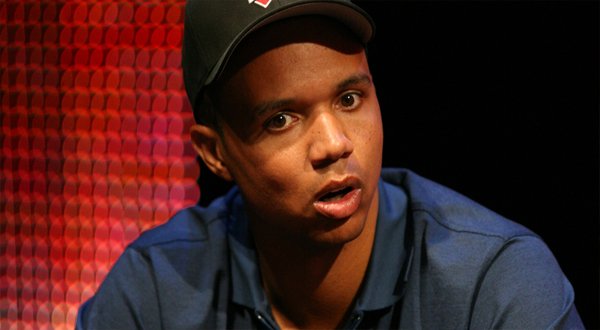 Ivey continued to play poker for several years, progressing slowly, until he reached the euphoric age of 21. During this time, he introduced himself under his real alias, to both casino staff and the players whom he'd been playing with for years. In 2000, during Ivey's World Series of Poker, he won a bracelet. After three times of the year, he cashed $1,500 Seven-Card Stud, $2,000 No-Limit Hold'em and of course $2,500 Pot-Limit Omaha, the event in which he secured his gold bracelet. He has also won the bracelets on the Pot Limit Omaha and was in the top 25 in the WSOP Main Event. He beat out 147 players to win his sixth bracelet at the $2,500 No-Limit Draw Lowball Event in 2009. Similarly, he then won the $2,500 in the ½ Seven Card Hi Lo-1/2 Omaha Hi/Lo Competition. In 2010, he took his eighth bracelet at the $3,000 H.O.R.S.E. Event. For a while, his luck changed while he lost several times at the World Poker Tour, but later on he won the first prize of $1,596,100 at the L.A. Poker Classic at the Commerce Casino. After he moved to European Poker Masters, he made to the final table, winning seventh place with a cash prize of $12,538. Ivey has also appeared on the NBC television show called "Poker After Dark", from where he walked away with winning a cash of $120,000 at the Winner Take All "Earphones Please" Tournament. He has also appeared on GSN's High Stakes Poker. His game with the professional poker players known as "The Gropu", he won the game more than of $16 million dollars. He had a contract with the design team of Full Tilt Poker and filled a suit claiming that they had breached that contract. So, he wanted out of his contract and a settlement of $150,000,000, but later on he withdrew his complaint. The millionaire poker player has also a lot of luxurious assets. He owns a mansion which is equipped with a full floor of luxury high0rise with many bedrooms, screening room, wine cellar and a terrace. He also owns another house in Cabo San Lucas. Similarly, his private garage consists of luxurious cars including Rolls Royce, Range Rover and Aston Martin. Similarly, he has spent millions of dollars to his ex-wife. Ivey is incredibly profieient, patient and truly reasonable to his cash. He reported to be unwilling to purchase is Mercedes McLaren SLR. Ivey is also known as "The Tiger Woods of Poker" as well as "No Home Jereme", and he has a very charitable side also, with a generous donations to Empowered to Excel and co-founder of the Budding Ivey Foundation. He has also involved in programs to help to feed the homeless. All these selfless activities of Ivey has added charisma to his net worth.
Things to know about Phil Ivey
Full Name: Phillip Dennis Ivey Jr.
Date of Birth: 1st February, 1977
Phil Ivey in Facebook: 264K Fans in Facebook
Phil Ivey in Twitter: 832K Followers in Twitter
Phil Ivey in Instagram: 106.9K Followers in Instagram
Phil Ivey Net Worth: $100 Million