Portia de Rossi Net Worth
What is the Net Worth of Portia de Rossi?

Portia's Memoir
Portia Lee James DeGeneres, known with professional name Portia de Rossi is an Australian/American actress as well as model and philanthropist. She is famous for playing the role of Elizabeth North in ABC's thriller TV series Scandal from 2014 to 2017. Her other important roles include Nelle Porter in Ally McBeal and Lindsay Bluth Funke in Arrested Development.
Portia was born on 31st January, 1973 in Horsham, Victoria, Australia. Her mother, Margaret is a medical receptionist. Like was her father's name was Barry Rogers who died when she was of 9 years old. Growing up in Grovedale, she used to work as a child model for prints and TV commercials. At the age of 15, she changed her name to Portia de Rossi. She completed her education from Melbourne Girls Grammar School and graduated in law from University of Melbourne.
Start of Career
Rossi made her movie debut as one of the main character Giddy in Australian film Sirens (1994). Subsequently, she appeared as Shauna in 1995 film, The Woman in the Moon. The same year, she portrayed the role of Maria Hunter in Fox's TV series Too Something. She played the role from 1995 to 1996 and was paid with good sum of money. She again played the role of character Elana Lewis in The WB's sitcom Nick Freno: Licensed Teacher. She was seen from 1996 to 1997 in the series and was provided with good remuneration.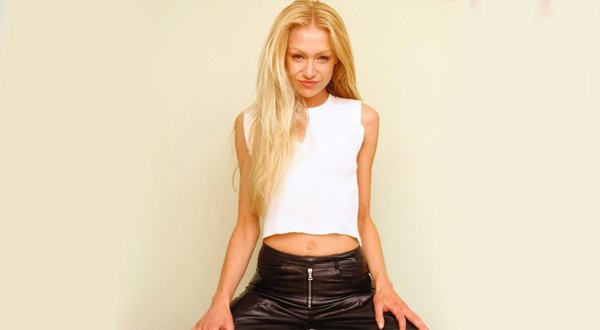 In the year 1997, Rossi appeared in a minor role of Sorority Sister Murphy in Wes Craven's film Scream 2. Besides, she was seen as Carolyn in Veronica's Closet's episode "Veronica's First Date". She later played the role of Carla Sparrow in Jonathon Kahn directed film, Girl (1998). She also did two TV films; Astoria and A Breed Apart in the same year. She also portrayed the character Nelle Porter Fox's TV series, Ally McBeal. She did the role for four years and earned a good amount from the show which added her net worth.
1999 to Present
Portia, in the year 1999, worked in three films. She played the role of Joy in The Invisibles, Sarah in American Intellectuals and Jennifer in Stigmata. Besides, she did the portrayal of lead character Nelle Porter in 1999's TV series Ally. Likewise, she was seen in various movies like Women in Film (2001), Who Is Cletis Tout? (2001), Two Girls from Leemore (2003), I Witness (2003), The Night We Called It a Day (2003). Besides, she appeared in TV series like The Glow (2002), The Twilight Zone (2002), America's Prince: The John F: Kennedy Jr. Story (2003), Mister Sterling (2003). All these works helped her to add her net worth.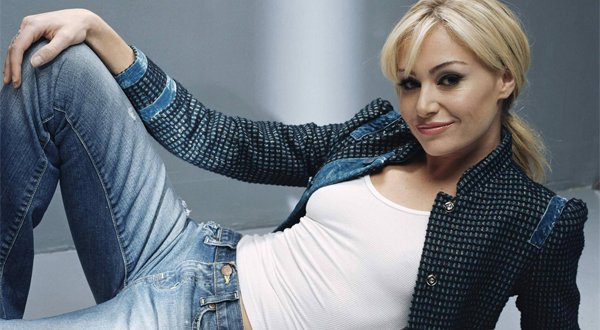 Moreover, Portia starred in Fox's TV series Arrested Development. She played the role of Lindsay Buth Funke from 2003-06/2013 and had earned a good sum of money. She was also seen as Kelly in Wes Craven's film Cursed (2004). She then narrated a documentary, Unity in 2014. She later had a recurring role of Olivia Lord in FX's medical drama TV series Nip/Tuck from 2007-2009.
Subsequently, Rossi did the portrayal of Veronica Palmer in ABC's Better Off Ted and was another source of her income. Besides, she was as Elizabeth North in ABC's TV series Scandal from 2014-2017. The series is also another main source of her income. In year 2017, she appeared as Dr. Wolf in episodes of Santa Clarita Diet titled "The Book!" and "Baka, Bile and Baseball Bats". She also lent her voice for Bonnie Swanson in Family Guy's episode "A House Full of Peters".
Net Worth
Portia de Rossi has an estimated net worth of $22 million US dollars. Besides, she lives in lavish residence that worth $39.8 million. She is also driving Porsche Panamera GT.
Must Know Facts about Portia de Rossi
Real Name: Amanda Lee Rogers
Date of Birth: 31st January, 1973
Profession: Actress, Model and Philanthropist
Height: 5′ 7″
Married: Mel Metcalfe (Married: 1996; Divorced: 1999), Ellen DeGeneres (Married: 2008)
Instagram: 756K Followers in Instagram
Twitter: 354K Followers in Twitter
Net Worth: $22 Million