Quentin Tarantino Net Worth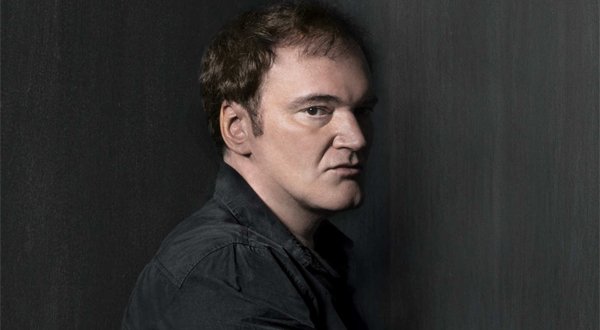 Quentin Jerome Tarantino is an American filmmaker and actor. He is also regarded as one of the most distinctive and volatile talent to emerge in American Film Industry in early 90's. Tarantino has acquired a net worth of $90 million through his profession as a director, actor and producer. He was born on 27th March 1963 in Knoxville, Tennessee. Tarantino is regarded as one of the most distinctive and volatile talent to emerge in American film in the early 90's. He learned the craft from his days as a video clerk rather than as a film-school student. Tarantino has utilized his talent in many famous movies including Reservoir Dogs, Pulp Fiction, Jackie Brown, Kill Bill, Death Proof, Inglorious Basterds and many more. He was named as one of the most 100 Most Influential People in the World by Time in 2005.
Before working into professional career, at the age of 15 or 16, he dropped out from Narbonne High School and start a job ushering at a porn theatre in Torrance, after saying he was older than he truly was. After he started studying at the James Best Theatre Company, he met several peoples who later appeared in his films. Tarantino met Lawrence Bender, who encouraged him to write a screenplay. His major screenwriting success was selling the screenplay for what would become the 1993 film True Romance. The movie earned much critical praise and opened many doors of opportunities for him. His directorial debut came with independent gritty crime movie Reservoir Dogs. The movie won many favorable accolades and has gone onto cult-hits status. With the success from the movie like True Romance and Reservoir dogs, he was approached by Hollywood and offered numerous projects including Speed and Men in Black, but he instead retreated to Amsterdam to work on his script for Pulp Fiction. He wrote, directed and acted in the black comedy crime film Pulp Fiction in 1994. For the movie, he was garnered with Academy Award for Best Original Screenplay and also received nomination for Best Director Category, Best Picture and won Palme d'Or for the film at Cannes Film Festival. The movie grossed more than $200 million which became one of the reasonable factor to increase his net worth. His third movie Jackie Brown grossed more than $72 million worldwide and won critical acclaim with award nomination for its leading performers. Six years later, the success followed for him for his two-part movie series Kill Bill vol. 1 and Kill Bill vol. 2, another critic and audience favorite, with a box office gross totaling more than $333 million for his two movies. Other list of movie, his featuring includes in movies like Destiny Turns on the Radio, Desperado, From Dusk Till Dawn, Inglorious Basterds, Grindhouse, Death Proof, Kill Bill. He has won many awards including a BAFTA, a Golden Globe, the Palme d'Or and Academy Award. In the list of his success story, he has directed and produced many foreign films, which has been his major factor to contribute his net worth. The movie includes Iron Monkey, Hero, Hostel I, Hostel II, Hell Ride and The Protector. Other movies, he has produced and directed has also made a good box office earnings and profits. Tarantino is good from heart, as he has donated both time and money to UNICEF and the Art of Elysium. He has also bought the New Beverly Cinema which proves him that he is alive and rich. Tarantino has planned to get retired from movie industry at 60 but might make it out of there earlier if the industry go digital. In 2015 December, he received a star on Hollywood Walk of Fame for his contributions to the film industry. Hence, all these recognition and his hard work will be helping to increase his net worth more than $100 million.
Things to know about Quentin Tarantino
Full Name: Quentin Jerome Tarantino
Date of Birth: 27th March, 1963
Quentin Tarantino in Facebook: 107K Fans in Facebook
Quentin Tarantino Net Worth: $100 Million