Rishi Dhamala to play reporter in movie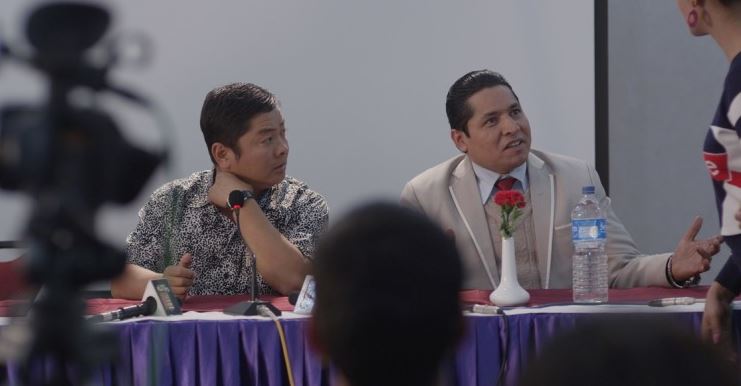 Rishi Dhamala who is always seen within view of screen of television is going to be seen in film too. Dhamala is the president of Reporters Club and has been all over televisions and radio stations of the nation for last some duration. He had now acted in the movie How funny directed by Nilu Dolma Sherpa.
Dhamala has played the role of a reporter in the movie as per information obtained from producer Malvika Subba. She said that he happily accepted to play in the movie on her request. Keki Adhikari, Dayahang Rai, Priyanka Karki, Anup bikram Sahi etc are acting in the movie where Priynka and Keki are seen in the role of spy.
Movie tells the thrilling story of detectives in which the story starts after daughter of wealthy businessman disappears and even though after full utility of all the available resources, tools and power nothing could be found of her whereabouts the spies abandons the traditional formulas and methods and uses a different way for inspection. Director Sherpa is confident that audiences will love the movie.
Beside Malvika Aang nuru Sherpa, Chhiring lahmu Sherpa and Nima tashi Sherpa are investing in the movie. Hari Humagain had shot the movie which story was first thought by Nilu dolma Sherpa and script prepared by Shaan Basynet.