Rob Brydon's Biography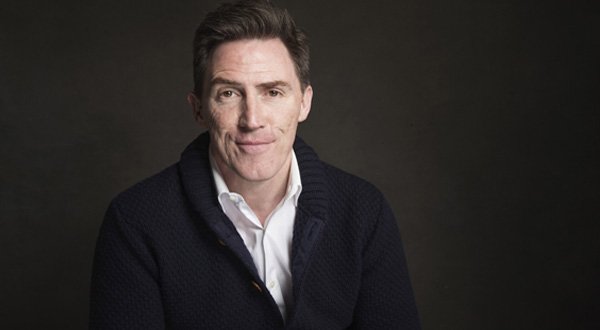 Rob Brydon, born as Robert Brydon Jones, MBE, is multitalented personnel from Welsh. He is an actor, comedian, radio / television host, singer and impressionist. The actor is famous for playing the role of Dr Paul Hamilton in BBC Two's Supernova. Besides, his other noticeable roles include Bryn West in BBC Three / BBC One's TV sitcom Gavin & Stacey, and Keith Barret in BBC's comedy TV series Marion and Geoff, and its sequel The Keith Barret Show. Moreover, the actor has appeared in various films, A Knight's Tale (2001), MirrorMask (2005), The Best of Men (2012), and so on.
Rob Brydon was born in Baglan, Port Talbot (current county borough of Neath Port Talbot) on 3rd of May, 1965. He was the eldest son of Joy Jones, a school teacher and Howard Jones, a car dealer. He has a younger brother, Peter who has born on year 1973. The actor first attended St. John's School situated at Porthcawl. Later, he enrolled at Dumbarton House School located at Swansea till the age of 14. Subsequently, he joined Porthcawl Comprehensive School. Brydon had also studied at Royal Welsh College of Music & Drama but dropped to work in Radio Welsh.
Career Debut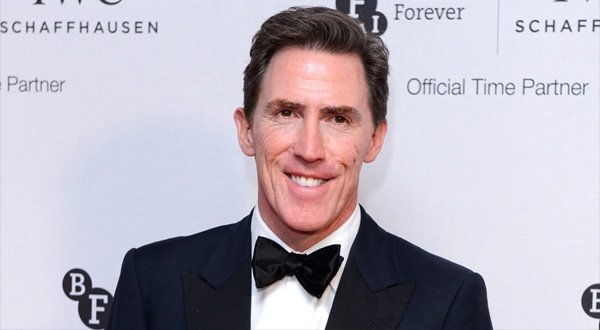 Brydon began his career as a disc jockey on BBC Radio Welsh. Later in the year 1993, Rob Brydon made her acting debut as Long John Silver in CITV/ITV on second series of The Legends of Treasure Island. The following year, he did his first film The Healer, however, had a small role of Sean in the film. Likewise, the actor had a minor role of a Man in crowd film First Knight. Later in 1996, Rob Brydon appeared as Cornish policeman in film Lord of Misrule. Besides, he played the role of Karl in Channel 4/BBC One's TV series Cold Lazarus in the same year.
In the year 1998, Rob Brydon appeared as Bus driver and Traffic warden in films Martha – Meet Frank, Daniel and Laurence and Lock, Stock and Two Smoking Barrels respectively. Later in 2000, he played the role of Peter Moorcross, Gordon Budge, Stephen, Tony, Barne Willers, Les in BBC Two's Human Remains in 2000. Besides, he portrayed Keith Barret in BBC Two's Marion and Geoff from 2000 to 2003. These works paid him good amount of money which contributed in his net worth.
Rob Brydon then played the roles of Ryan Letts and Andy van Allen in films 24 Hour Party and Cruise of the Gods in year 2002. Besides, the actor had small roles in television series I'm Alan Partridge, Black Books, Murder in Mind, and Robbie the Reindeer: Legend of the Lost Tribe. Eventually, Rob Brydon worked in various films Shaun of the Dead (2004), A Cock and Bull Story (2005), The Grufallo (2009), The Grufallo's Child (2011), The Best of Men (2012), Gangsta Granny (2013), The Huntsman (2016), etc. He earned good sum of money through these films which increased her net worth.
Works from 2007 to Present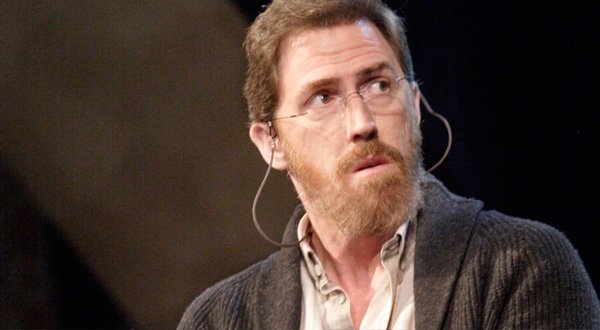 Similarly, Rob Brydon appeared as Bryn West in BBC Three / BBC One's TV series Gavin & Stacey from 2007 to 2010. Besides, he hosted his own show The Rob Brydon Show from 2010 to 2012. In the year 2012, he appeared as himself in film The Trip to Spain.
Rob Brydon will soon be heard as the voice of Message Bird, Brian, and Bryan in film Early Man. Besides, he will be portraying Inspector Lestrade in film Holmes and Watson. Moreover, the actor has been working as a presenter in Would I Lie to You? since 2009, and himself in Sky Atlantic's The Trip since 2010.
Net Worth
Rob Brydon has an estimated net worth of $4.3 million U.S. dollars. He is a talented actor who has featured in various films and series and all these works have helped her to attain this net worth.
Must Know Facts about Rob Brydon
Real Name: Rob Brydon Jones
Date of Birth: 3rd May, 1965
Profession: Actor, Comedian, Radio / Television Host, Singer and Impressionist
Height: 5′ 7″
Wife: Martina Jones (? – 2000) (divorced), Claire Holland (2006–present)
Children: 5
Twitter: 2.11M Followers in Twitter
Net Worth: $4.3 Million