Sabai Thikai Huncha by Aastha Tamang Maskey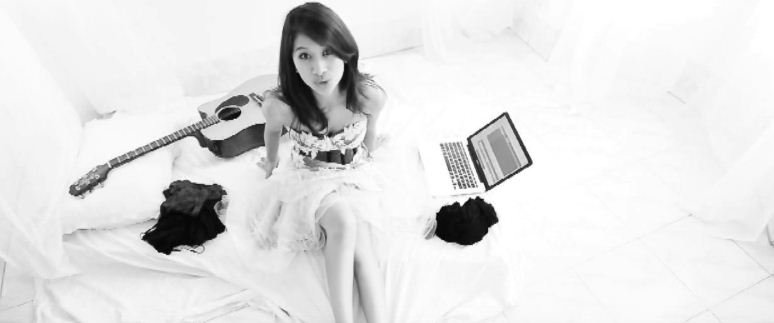 Sabai Theek Huncha is a Nepali Pop song by Aastha Tamang Maskey. The lyric for this song was written by Susan Maskey and Aastha Tamang Maskey. This music video was cinematograph by Prasiit Sthapit and edited and directed by Rohit Shakya.
Sabai Thikai Huncha is a video song with very positive message. This music has come up with a note that everything gets fine with the time. Time is absolutely an unbound able thing. Its potential is something that cannot be reckoned. A fraction of second can make a difference.  The thing you do with the time will obviously make its worth. There is a reason for whatever things happening in your life. As time goes on, you will understand what last, lasts and what doesn't does not. Every ways has subways, only the thing is how attentive you are to differentiate the paths. But ain't worries if you happen to get in wrong direction, you will escape from the danger. I assure you will appreciate the song's lyrics once after you play it.
The music video is officially released online by Aastha Tamang Maskey via YouTube. Hope you will enjoy this beautiful Music video "Sabai Thikai Huncha".
Lyrics for Sabai Thikai Huncha;
Tukra tukra bhayeko mann lai
Samhalera hideko chhu ma
Chaubata haru ma almalli
Ubhiyeko chhu ma
Badha haru lai fukaudai
Sapna haru lai pachhyaudai
Hideko chhu ma

Dhuja dhuja mann talne jaba kosis hunchha
Aafai lai samjhauchhu
Sabai thikai hunchha
Jaba mann ma bharkhar naya chota lagchha
Aafai lai samjhauchhu
Sabai thikai hunchha
Sabai thikai hunchha
Sabai thikai hunchha
Sabai thikai hunchha

Aasu le aakha matra bhijdaina
Sirani pani bhijchha
Naya seta purano chot pheri taja hunchha
Dhuja dhuja mann talne jaba kosis hunchha
Aafai lai samjhauchhu
Sabai thikai hunchha
Jaba mann ma bharkhar naya chota lagchha
Aafai lai samjhauchhu
Sabai thikai hunchha
Sabai thikai hunchha
Sabai thikai hunchha
Sabai thikai hunchha

Jodne kosis mai bilauchhu ki ma
Marchhu ki ma
Dukha dukha mai harauchhu ki ma
Niko na hudai baljhela ki chot
Samaya lai parkhida parkhidai

Dhuja dhuja mann talne jaba kosis hunchha
Aafai lai samjhauchhu
Sabai thikai hunchha
Jaba mann ma bharkhar naya chota lagchha
Aafai lai samjhauchhu
Sabai thikai hunchha
Sabai thikai hunchha
Sabai thikai hunchha
Sabai thikai hunchha
Sabai thikai hunchha