Samjhana Ma by Babita Rai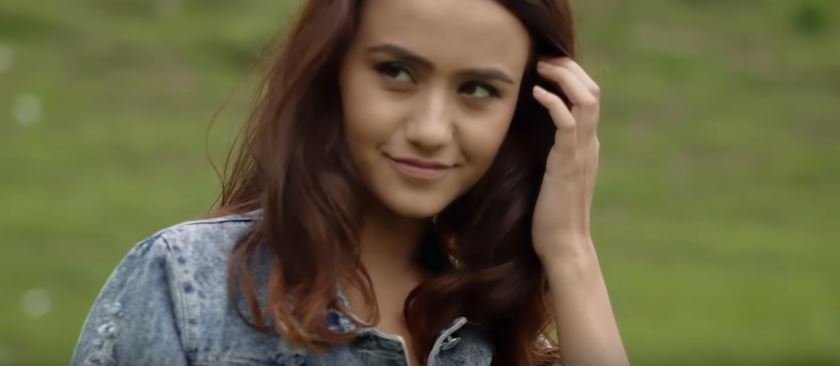 Samjhana Ma is a new Nepali pop song by Babita Rai. The music video features Swastima Khadka, Rupesh Rai and Chamdra Sirmal. Samjhana Ma is a Nepali song by Babita Rai which is directed by Sanjeet Shrestha. The music video was cinematographed by Sanjeet Shrestha and edited by Chhewang Lama.
The music as well as music for this song was composed by Sanjeet Shrestha himself. The music video features versatile actress Swastima Khadka. Swastima Khadka is a Nepali actress and a model. She is also famous as Rastiya Bhauju in between the Nepali Audience. She debuted from the Nepali film Hostel Returns. As we know that Love is like the wind, you can't see it but you can feel it. In this song, Swastima Khadka is showing his love towards Rupesh Rai. Here we can see the romantic love between Swastima Khadka and Rupesh Rai. When you once listen this song, I am sure you will keep repeating it. Within a day this song crossed around 33,293 viewers.
The music video is released officially online by SongsNepal via Youtube. Hope that you will enjoy this Melodious pop Samjhana Ma.

Here is the lyrics for Samjhana Ma:
Sadi ma timro samjhana ma
Sadi ma timro kalpana ma
Sadi ma timro samjhana ma
Sadi ma timro kalpana ma
Base ko chhu
Dubadai chhu timro nai yad ma
Timro nai maya ma……

Lagyo lagyo mero
Mann lai chhori lagyo
Basyo basyo dilmai timi basyau
Feka feka lagna thalyo
Timi bina jindagi mero
Feka feka lagna thalyo
Timi bina jindagi mero…..

Aau mero jiban timi samala
Afanai samjhi timi angala
Sunya sunya lagna
Thalyo timi bina jindagi mero
Sunya sunya lagna
Thalyo timi bina jindagi mero
Sadhai ma timro samjhana ma
Sadhai ma timro kalpana ma
Sadhai ma timro samjhana ma
Sadhai ma timro kalpana ma
Base ko chhu
Dubadai chhu timro nai yad ma
Timro nai maya ma…………