Samjhauta by Shailja Shrestha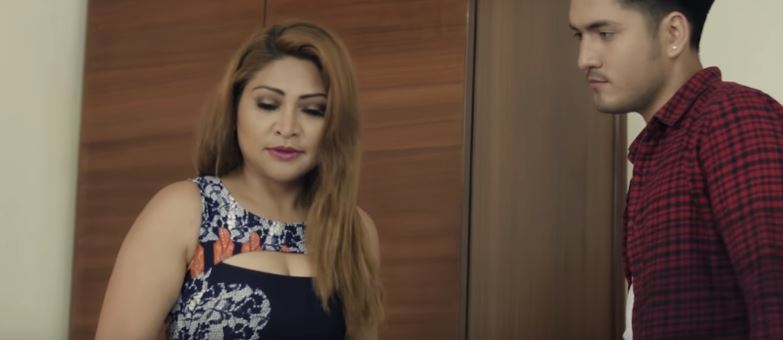 Samjhauta is a new Nepali pop song by Shailja Shrestha. The music video features Shailja Shrestha and Rabin. Samjhauta music video is directed by Pasang Yonzon Lama. The music video was cinematographed by Gyanendra Sharma and was edited by Prabin Shrestha.
The lyrics as well as music for the song was composed by Shailja Shrestha. This music video features gorgeous well known model as well as singer Shailja Shrestha and handsome and talented model Rabin. They both have performed in such a realistic way that music video will clearly represents what exactly the song about. When you once listen this song, I am sure you will keep tuning it. Overall, Shailja Shrestha's Samjhauta is a nice and soothing song with great melody.
The music video is released officially online by SongsNepal via Youtube. Hope that you will enjoy this melodious pop song Samjhauta.
Here is the lyrics for Samjhauta:
Mero yo sundarta ma
Kasai kasai ko najar lagacha
Timila dhiyeko tyo jhuto maya
Mero lagi bish bhayecha
Tai pani piudai chhu
Tai pani chudai chhu
Yo jindagi Samjhauta
Samjhauta Mero yo sundarta ma……

Dhukha li sukha dinchu bhantheyau
Juni bahri satha dinchu bhantheyau

Dhukha li sukha dinchu bhantheyau
Juni bahri satha dinchu bhantheyau
Tara aja dhukhae dhukae ma chadau
Babal sari kaha bilae gayau
Mero yo mamata ma
Kasai kasai ko kohal bhayecha
Timila dhiyeko tyo jhuto maya
Mero lagi bish bhayecha
Tai pani piudai chhu
Tai pani chudai chhu
Yo jindagi Samjhauta
Samjhauta Mero yo sundarta ma
Mamta ma mamta ma……