Sanjh Bihani by Aman Pradhan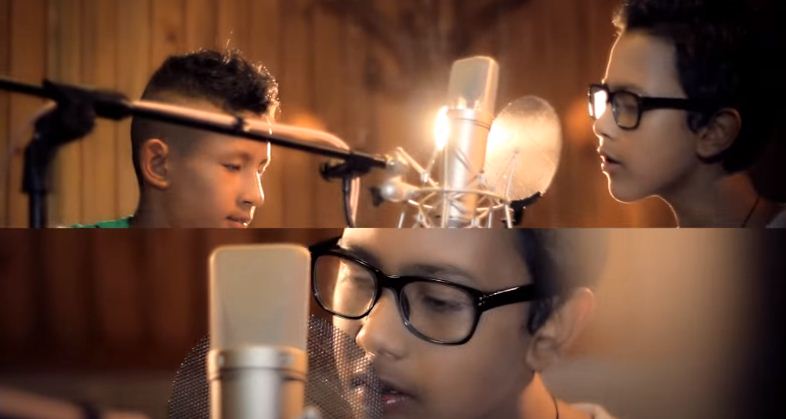 Sanjh Bihani is a Nepali Pop song by Aman Pradhan. The music video features Akshyata Adhikari & Primas Sandyang. This music video was cinematograph and edited by Dhiraj Adhikari and directed by Nikesh Khadka.
The lyric for this song was penned by Basu Dhakal while music was composed by Rahul Pradhan. Sanjh Bihani is a solo hit from an album "Rockstar Reloaded". This song reflects an immense love and affection as uttered lines. The music video draws an eternal loves and misses conveyed as lyrics. This song has come up with an idea that, faith makes all things possible and love makes every way easy.
I assure you people will love the song and tune repeatedly once after you hear it.
Lyrics for Sanjh Bihani;
Make me laugh

 

Sajha bihani timi lai

Samjhi rahan chhu

Ekohoro tolai

 

Sajha bihani timi lai

Samjhi rahan chhu

Ekohoro tolai

 

Timro maya ma pagalai bhaye

Timro preet ma ta ghayalai bhaye

Timro maya ma pagalai bhaye

Timro preet ma ta ghayalai bhaye

 

Bujhi deu timi pari

Chokho hunchha maya bhari

 

Bujhi deu timi pari

Amar hunchha preet bhari

 

Timro aakha ma dubna lai

Madhosi bhai jhumna lai

 

Timro roop ma paglai bhaye

Timro hepai le ghayalai bhaye

 

Timro roop ma pagalai bhaye

Timro hepai le ma ta ghayalai bhaye

 

Sajha bihani timilai

Samjhi rahanchhu

Ekohoro tolai

 

Timro maya ma pagalai bhaye

Timro preet ma ghayalai bhaye

Timro maya ma pagalai bhaye

Timro preet ma ta ghayalai bhaye