Sarah Shahi's Biography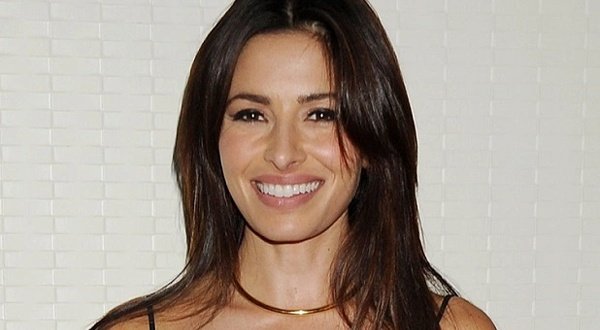 Born on January 10, 1980, Aahoo Jahansouz Shahi, known with her occupational name Sarah Shahi, is an actress and ex cheerleader of NLF who is recognized for playing the role of Kate Reed in USA Network's TV program Fairly Legal and Sameen Shaw in CBS's television series Person of Interest. The actress currently has an estimated net worth of $3.5 million.
Shahi was born to Mah Monir Soroush Azar, an interior designer and Abbas Jahansouz Shahi in Euless, Texas. She has two siblings, an older brother, Cyrus and her younger sister, Samantha is a production assistant. Sarah Shahi grew up in Euless and graduated from Trinity High School. Later, the actress enrolled at Southern Methodist University and studied English and Theatre over there. In the year 1997, Shahi too won the title of Fort Worth.
Subsequently, Sarah Shahi joined the squad of Dallas Cowboys Cheerleaders in a hope being an actress. She then moved to Los Angeles.
Debut in Career
In 2000, Sarah Shahi made her movie debut through film Dr. T and the Women. However, she had a minor and uncredited role of cheerleader in the film. In the same year, the actress appeared had small roles in television series; City Guys and Spin City. Later in 2001, Shahi appeared as a guest star in television series like Boston Public, Off Centre and Maybe It's Me. Besides, she played the role of Jenny for 7 episodes in ABC's TV series Alias. Sarah then appeared as Meg in TV film Class of '06 in 2002. Further, she had a small role of TV Diva in My Adventures in Television's episode "The Chinese Boy".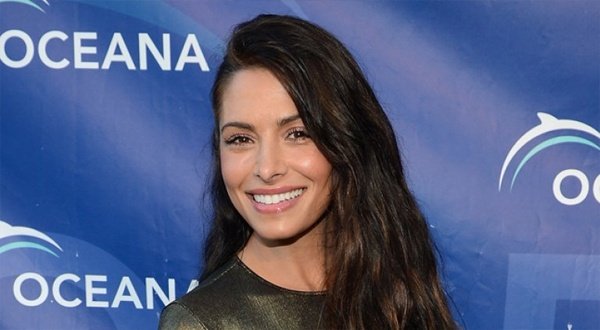 Eventually, Sarah Shahi worked in different movies like Old School (2003), Legally Blonde 2: Ride, White & Blonde (2003), A Lot Like Love (2005), For Your Consideration (2006), etc. Besides, the actress too worked in various television series like Dawson's Creek (2003), ER (2003), Century City (2004), Reba (2004; 2007), Supernatural (2005), Teacher (2006), etc. All these works paid her good sum of money which contributed in her net worth.
In the year 2007, Sarah Shahi starred as Zoe in Brett Ratner's film Rush Hour 3. The same year, the actress played the role of main character Dani Reese in NBC's television series Life. Later in 2008, she worked in two films. She portrayed Sana Khaliq in film Shades of Ray and Salwah in AmericanEast. The following year, she appeared as Pooneh Baraheri in Wayne Kramer's film Crossing Over.
Works from 2011 to Present
Subsequently, Sarah Shahi worked in two films in year 2011. She played the role of Hattie Skunk / Hattie Rockworth in film East Fifth Bliss and Janine LoPietro in I Don't Know How She Does It. Besides, she portrayed the lead role of Kate Reed in USA Network's TV program Fairly Legal. She earned good amount of money from these works and raised her net worth. Likewise in 2012, Sarah played in two films; Static, and Bullet to the Head. Further, she acted as Renee Royce in Chicago Fire from 2012 to 2013.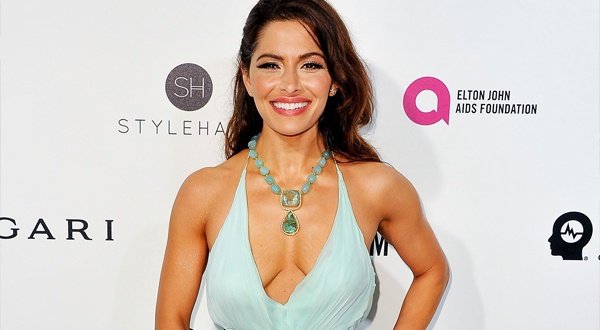 Likewise, Sarah made appearances in films like The Congress (2013), Road to Paloma (2014), Guns for Hire (2014), and Divine Access (2015). Besides, she too appeared in television series like Person of Interest (2013-2016), Ray Donovan (2015), and Pitch (2016). Recently in 2017, Shahi played as Carmela in Netflix's variety special Michael Bolton's Big, Sexy Valentine's Day Special. Further, she will portray the main character Mara Kint in NBC's TV series Reverie. Moreover, she will soon appear in her new film Hangman.
Net Worth
Sarah Shahi has rarely appeared as main character in films, yet she has worked as lead character in various television series. All these works have helped her to earn the net worth of $3.5 million. She has earned a large amount of money through television series like Alias, Life and The L Word.
Must Know Facts about Sarah Shahi
Real Name: Aahoo Jahansouz Shahi
Date of Birth: January 10, 1980
Profession: Actress and Ex Cheerleader
Height: 5′ 3″
Husband: Steve Howey (m. 2009)
Children: 3
Facebook: 436K Fans in Facebook
Instagram: 236K Followers in Instagram
Twitter: 241K Followers in Twitter
Net Worth: $3.5 Million