Shia's Biography
Shia LaBeouf, born as Shia Saide LeBeouf, is an actor, performance artist and filmmaker based in America. The actor is known for portraying Sam Witwicky in film, Transformers, and its sequels Transformers: Revenge of the Fallen and Transformers: Dark of the Moon. Besides, he has acted in various films like Indiana Jones and the Kingdom of the Crystal Skull (2008), Wall Street: Money Never Sleeps (2010), Lawless (2012), The Company You Keep (2012), etc.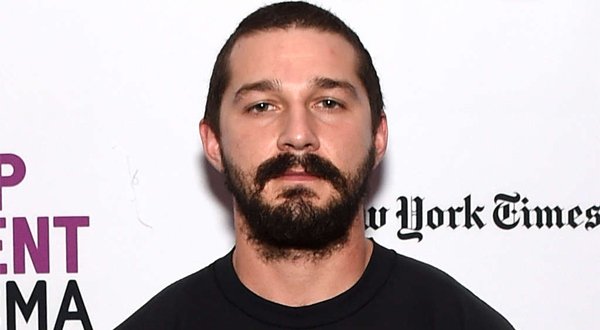 LaBeouf was born on 11th June, 1986 in Los Angeles, California to Shayna, dancer and ballerina turned visual artist and a clothing jewelry designer and his father Jeffery Craig LaBeouf is a veteran of Vietnam War. He had very awful childhood, as his father became a drug addict and later both his parents separated from each other because of financial issues. He grew up in Echo Park with his mother who sold fabrics and brooches.
Beginning of Career
Shia started to work as a standup comedian when he was of 10. Later, he discovered an agent through Yellow Pages. He has also stated that he chose acting because his family was broken, not because he wanted to be an actor.
In year 1998, LaBeouf made his movie debut through film, The Christmas Path. Besides, he did his second movie the same year as Wyatt in film Monkey Business. However, he had small roles in both films. Further, he appeared as Ethan in Caroline in the City's episode "Caroline and the Bar Mitzvah". He also played as Joey in a TV film, Breakfast with Einstein.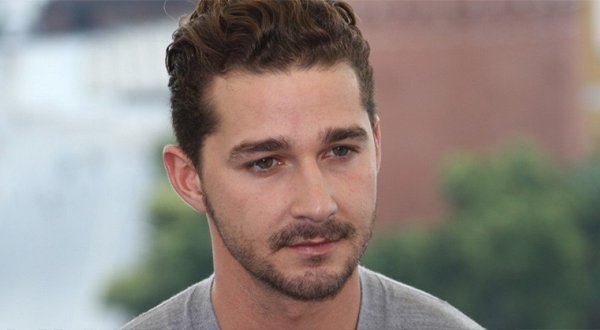 Subsequently, in year 1999, Shia appeared in four TV series. He played as Moe in an episode of Jesse titled "Momma Was a Rollin' Stone", and Ritchie in Suddenly Susan's episode "A Day in the Life". Besides, he appeared in Touched by an Angel and The X-Files as well. The following year, he played the role of Darnel Smith in ER's episode "Abby Road". He also starred as Herbert the Mascot in an episode of Freaks and Geeks titled "We've Got Spirit". Further, he portrayed the role of main character Louis Anthony Stevens in Disney Channel's TV series Even Stevens. He earned a good sum of money through the series and added his net worth.
Works from 2001 to Present
In 2001, Shia played as Ronny van Dussel in television film, Hounded. Besides, he appeared as Dylan Pierce in Kids' WB's The Nightmare Room's episode "Scareful What You Wish For". In 2002, he came as a voice actor and voiced Johnny McBride in The Proud Family's episode "I Love You Penny Proud". Further, he portrayed Eddie Walker in TV film Tru Confessions.
In year 2003, LaBeouf got his first lead role of Kelly Ernswiler in film The Battle of Shaker Heights. Besides, he appeared in films like Charlie's Angels: Full Throttle, Dumb and Dumberer: When Harry Met Lloyd and Holes the same year. He earned a good sum of money through these films which increased her net worth. Likewise, the actor worked in many films like I, Robot, (2004), The Greatest Game Ever Played (2005), Bobby (2006), A Guide to Recognizing Your Saints (2006), Surf's Up (voice actor) (2007).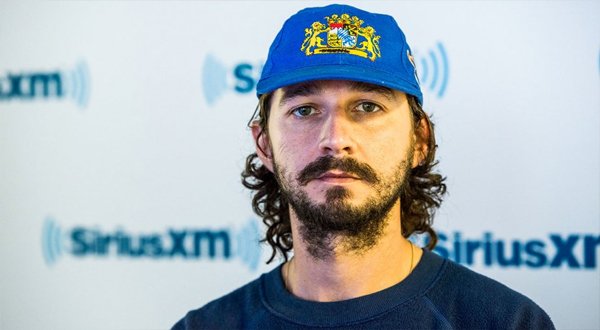 Moreover, LeBeouf portrayed the role of Sam Witwicky in Michael Bay's film, Transformers in 2007. Then he reprised the same role in the Transformers sequels, Transformers: Revenge of the Fallen (2009) and Transformers: Dark of the Moon (2011). This movie series can be said as one of the important sources of his net worth. In year 2017, he appeared as John McEnroe in Janus Metz Pedersen's film Borg McEnroe. The actor soon will appear in film The Peanut Butter Falcon.
Net Worth
Shia LaBeouf is a talented actor who has earned an estimated net worth of $31 million U.S. dollars. The actor has worked in many films and has earned a good salary from each movies. Besides, he is also involved in Performance Arts which helped him to increase his net worth.
Must Know Facts about Shia LaBeouf
Real Name: Shia Saide LeBeouf
Date of Birth: June 11, 1986
Profession: Actor, Performance Artist, and Filmmaker
Height: 5′ 9″
Partner: Mia Goth (2012-Present)
Twitter: 535K Followers in Twitter