Singh and Shrestha wins national award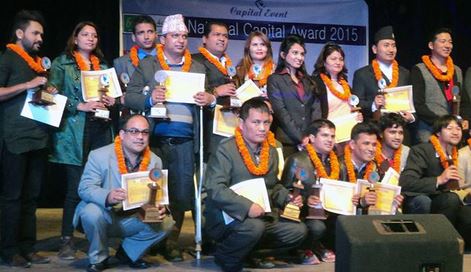 Singer Kanhaiyya Singh and musician Suraj Shrestha have been awarded with national award 2071. Singh became Sugam Sangit singer of the year while Shrestha became Sugam sangit musician of the year in the national award.
Similarly Bhabesh Bhumari was awarded national song writer and Ramkrishna Dhakal as singer of the decade. Dipak raj Giri and Dipa shree Niroula got awards for best comedy actor and best comedy actress respectively.
Komal oli has been awarded with evergreen folk singer and best movie songwriter award was handed to Ram Abiral. About two dozen personalities who have contributed in various fields of the country were felicitated on the occasion.