Sochai Hera (Audio) From Nepali Movie SAAYAD 2 Ft. Sushil Shrestha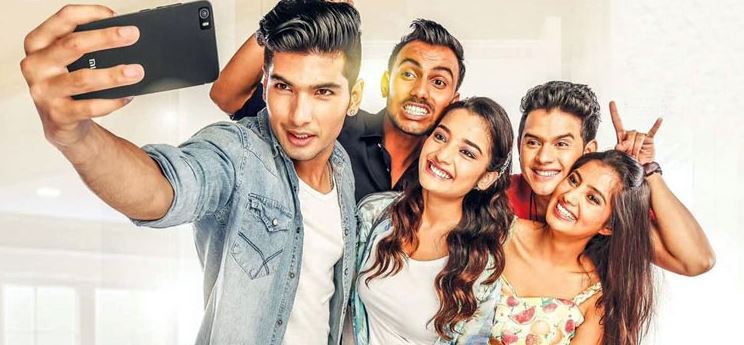 Sochai hera is a New Modern Nepali song from movie "SAAYAD 2 ". The music video features actor and actress are Sushil Shrestha and Nisha Karki. SAAYAD 2 is a next part of Superhit Nepali movie Sayad which is directed by Pussparaj T Neupane. SAAYAD 2 Nepali movie was edited by Dirgha Khadka.
The movie is featuring by versatile actor Sushil Shrestha. He has appeared in numerous music videos, television commercials, print ads and more than a dozen of Nepali movies. He strated his Carrier from Nepali movie Hostel Return. This movie was choreographed by Govinda Rai and Vikram Swar. Hope that this movie will be the Supherhit movie of coming year 2017.
The Music Video is released officially online by HighlightsNepal via Youtube. Hope that you will enjoy this Melodious  Romantic modern Song Sochai hera.
Here is the lyrics for the song:
Sochai hera hamro
Tara samaaune chhau
Jokhera hera aat
Surya lai nilnechhau
Chhudaina niyam kaanoon
Hami banaaunechhau
Koshish hera hami
Harek pal Baachne chhau

Sochai hera hamro
Tara samaaune chhau
Jokhera hera aat
Surya lai nilnechhau
Chhudaina niyam kaanoon
Hami banaaunechhau
Koshish hera hami
Harek pal Baachne chhau…

Sayad aaudainau
Kahile haami
Sayad mrityu lai
Jitchhau haami
Sayad ojhel
Chhaina kei
Sayad jeevan ho
Rock And roll
Chaahanchhau haami
Yesari nai samaya
Bitos hamro
Bhagya Yesari nai jhukos
Sadhai sadahi khusi bhai
jeevan ramaaudai…

Sayad sansar
Haakchhau hami
Sayad Sochai
Pugchhau hami
Sayad
Parkhannau kasailai
Sayad
Rock n roll
Sayad sayad
Sayad Sayad
Sochai hera…