Stana Katic's Biography
Born on April 26, 1978, Stana Katic is a Canadian-American actress who has an estimated net worth of $2.5 million U.S. dollars. The actress is famous for playing the role of Kate Beckett in ABC's television series Castle. Besides, she has worked in many films like Pit Fighter (2005), Feast of Love (2007), Truth About Kerry (2010), The Double (2011), Big Sur (2013), etc.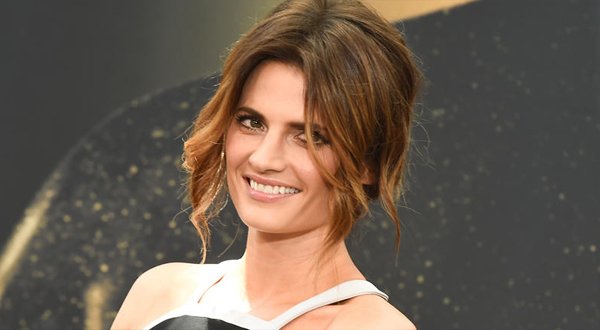 Stana was born in Hamilton, Ontario, Canada and moved to Aurora, Illinois with her family when she was small. She grew up there and completed her schooling from West Aurora High School in 1996. Further, she joined University of Toronto and later enrolled at DePaul University Goodman School of Drama from 2000 to 2002 to learn acting. She also attended Beverly Hills Playhouse acting school.
Starting of Career
In year 1999, Katic made debut in acting through a short film, Acid Freaks. Later in 2003, she starred as Angela in Shut-Eye. The following year, she appeared as Mariella in CBS's TV series The Handler's episode "Bleak House". Besides she had a small role in an episode of Alias titled "Facade" and played as Miriam Nelson in L.A. Dragnet's episode "Retribution". Further, she worked in TV series like The Shield and JAG the same year. All these works contributed small amounts in her net worth.
In 2005, Katic played the role of Marianne in Jesse V. Johnson's film Pit Fighter. Besides, she appeared as Nadia Orwell in an episode of The Closer named "The Big Picture" and acted as Blaire Collins in ER for two episodes. She then appeared in episodes of TV series like 24, Dragon Dynasty, Brothers & Sisters in 2006.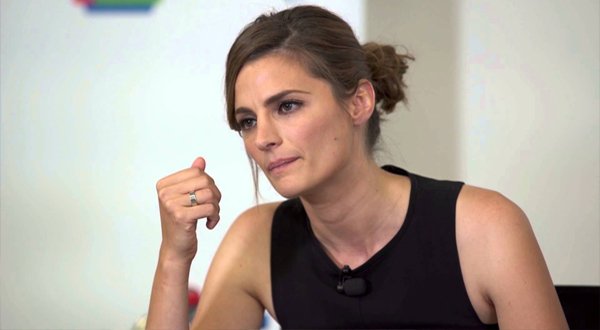 Subsequently in 2007, Stana appeared as Jenny in Robert Benton's film Feast of Love. Besides, she played the role of Hana Gitelman in NBC's television series Heroes for two episodes. She also played Rita Sullivan in CSI: Miami's episode "Deep Freeze" and Special Agent Debra Lane in The Unit's episode "Binary Explosion".
After appearing in supporting roles, Katic got her main role as Raina in Nick Vallelonga's Stilleto in 2008. The same year, she played Corrine Veneau in film Quantum of Solace and Morgenstern in The Spirit. Besides, she appeared as Julianna Martinelli in Would Be Kings for two episodes, and Simone Renoir in The Librarian: Curse of the Judas Chalice.
Works 2009 to Present
Eventually, Stana did the portrayal of main character Detective / Captain Kate Beckett in ABC's TV series Castle. She played the role from 2009 to 2016 for 171 episodes and got paid with good sum of money which increased her net worth. In year 2010, she appeared as Emma, the main character in film Truth About Kerry. The following year she played two movies; For Lovers Only and The Double. Later in 2012, she acted as Greta in Fletcher Drive's episode "The Intervention".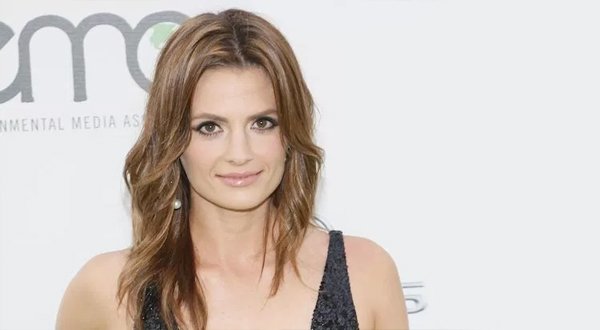 In the year 2013, Stana starred as main character Lenore Kandel in Michael Polish's film Big Sur. Besides, she portrayed Genya Ravan in film, CBGB and also voiced Lois Lane in Superman: Bound. Likewise, the actress appeared in various movies like The Rendezvous (2016) and Lost in Florence (2017). She currently is playing the role of Agent Emily Byrne in AXN's TV series Absentia and earning a good salary. Besides, she soon will be seen in her new film Cadaver this year.
Net Worth
Stana Katic has worked nearly for 18 years in Hollywood industry and has been able to earn the net worth of $2.5 million. Her act in the Castle can be said as one of the main sources of her income. Besides, she is earning healthy money from Absentia. Besides acting in movies, she has worked in Bob Dylan's song 'To Make You Feel My Love'.
Must Know Facts about Stana Katic
Real Name: Stana Katic
Date of Birth: April 26, 1978
Profession: Actress
Height: 5′ 9″
Married: Kris Brkljac (m. 2015)
Facebook: 671K Fans in Facebook
Instagram: 413K Followers in Instagram
Twitter: 613K Followers in Twitter