Steve Guttenberg Net Worth
Who is Steve Guttenberg?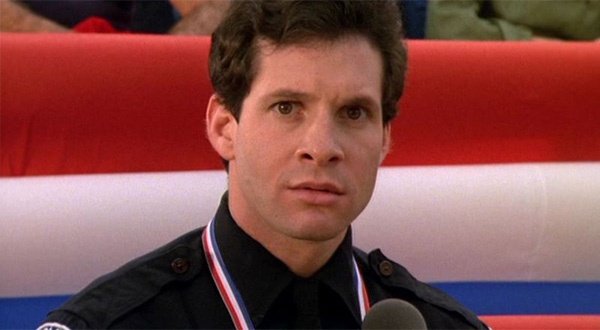 Steve Robert Guttenberg, known with his professional name Steve Guttenberg, is an actor, comedian, author, businessman, producer, and director based in America. The actor is known for playing various roles like Jack Bonner in film Cocoon, Michael Kellam in Three Men and a Baby, Newton Crosby in Short Circuit, and so on.
Steve Guttenberg was born on 24th August, 1958 in Brooklyn, New York. His mother, Ann Iris was a surgical assistant, and his father, Jerome Stanley Guttenberg was an electric engineer. The actor was raised in North Massapequa, New York and attended Plainedge High School, and graduated in 1976. Guttenberg had also attended summer program at the Juilliard School and studied with John Houseman when he was at high school.
Career Debut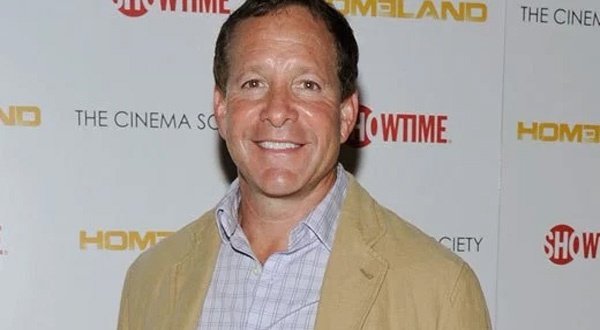 Steve made his screen debut as Michael Cappelletti in a television film Something for Joey in year 1977. The same year, he had a minor and uncredited role of Messenger in film Rollercoaster. Besides, he got his first debut role of David Kessler in Frank Simon's film The Chicken Chronicles in the same year.
Later in 1978, Steve Guttenberg appeared as Barry Kohler in film The Boys from Brazil, directed by Franklin J. Schaffner. The following year, the actor played the role of Rusty in Anthony Harvey's film Players. In the same year, he portrayed Philip in an episode of Family entitled "An Apple for the Teacher". Further, he did the portrayal of main character Billy Fisher for 7 episodes in CBS's TV sitcom Billy.
In the year 1980, Steve Guttenberg starred as Harold Krents in a TV film To Race the Wind. Besides, he played the role of Jack Moreli in film Can't Stop the Music in the same year. The following year, the actor appeared as Jim Craig in a TV film Miracle on Ice. Later in 1982, Steve portrayed Edward 'Eddie' Simmons in film Diner. Steve, then, appeared as Sam Cooper in film The Man Who Wasn't There in 1983. Eventually, he played the role of Cadet Carey Mahoney in Police Academy. He earned good sum of money through this works which helped him to raise his net worth.
Works from 1985 to Present
Subsequently, Steve reprised the role of Officer Carey Mahoney in the sequel of Police Academy, Police Academy 2: Their First Assignment in 1985. In the same year, the actor appeared as Jack Bonner and Jeff Marx in films Cocoon and Bad Medicine respectively. The following year, he played the role of Sgt. Carey Mahoney in the third installment of Police Academy, Police Academy 3: Back in Training. Besides, he portrayed Newton Crosby in film Short Circuit.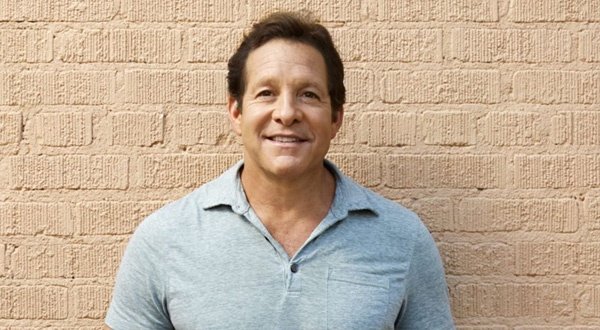 Eventually, Steve Guttenberg appeared in various movies like The Bedroom Window (1987), Police Academy 4: Citizens on Patrol (1987), Surrender (1987), Cocoon: The Return (1988), Three Men and a Little Lady (1990), Home for the Holidays (1995), It Takes Two (1995), Casper: A Spirited Beginning (1997), P.S. Your Cat Is Dead! (2002), and so on. All these works helped the actor to increase his net worth.
Moreover, he acted in other films like Meet the Santas (2005), Mojave Phone Booth (2006), Private Valentine: Blonde & Dangerous (2008), Shannon's Rainbow (2009), Ay Lav Yu (2010), A Novel Romance (2011), At the Top of the Pyramid (2014), etc. In the year 2017, the actor reprised the role of Christopher in the sequel of Ay Lav Yu Tuu.
Net Worth
Steve Guttenberg has an estimated net worth of $17 million U.S. dollars. He has worked in various TV series and movies which have helped him to earn this net worth. Besides acting, his works like producer and director have also helped him to attain this net worth.
Must Know Facts about Steve Guttenberg
Real Name: Steve Robert Guttenberg
Date of Birth: 24th August, 1958
Profession: Actor, Comedian, Author, Businessman, Producer, and Director
Height: 6′ 0″
Wife: Denise Bixler (1988–1992)
Facebook: 15K Fans in Facebook
Twitter: 80.4K Followers in Twitter
Net Worth: $17 Million