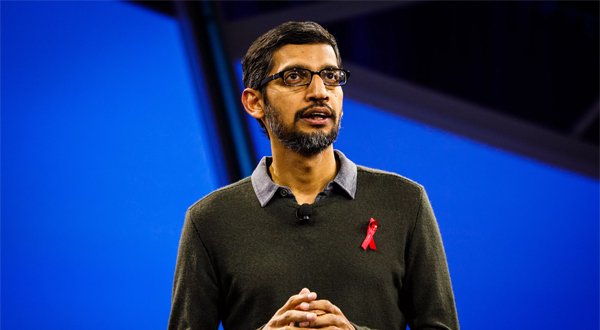 Sundar Pichai, born as Pichai Sundararajan is an Indian American business executive, who is currently the Chief Executive Officer of Google Inc. and formerly product Chief at Google. He was born on 12th July 1972 in Madurai, Tamil Nadu, India. The total net worth of Pichai is estimated at around $150 million. Pichai belongs to the middle class family and has never experienced the luxury of watching television or travelling in a car during his childhood. His father was Electrical Engineer in a British multinational GCE. He got fortune to saw technology in his hands at the age of 12 years old, when his father bought a mobile. He studied in Jawahar Vidayayala and obtained Higher School Certificate from Vana Vani Matriculation and also studied metallurgy in IIT Kharagpur. Later on he achieved MS degree in Material Sciences and Engineering at Stanford University and earned MBA degree from Wharton School of University of Pennsylvania.
Pichai first worked in engineering and product management at Applied Materials and in management consulting at McKinsey and Company during his pre-Google days. In 2004, he attached himself to Google and led the product management and innovation efforts for a suite of Google's client software products, including Google Chrome and Chrome OS and also responsible for Google Drive. Before chrome was launched, he worked on other products including Google Gears and Google Pack. However, the success of the Toolbar has helped Pichai to pace his career. He has initiated the need for Google to have its own browser. He is regarded as the man responsible behind driving Google's Chrome OS and browser for the fore. At first, the CEO by then, Erice Schmidt was not happy with the idea of Google having its own web browsers since the company's main goal was of venturing into only search engine. But later on, he received support from Larry Page and Segery Brin. Because of their support and the idea of Pichai, Google has been the most popular browser of today commanding a share of about 46 percent. Apart from Google Drive and OS, he has also contributed to the development of Google Products like Google Maps and Google Now.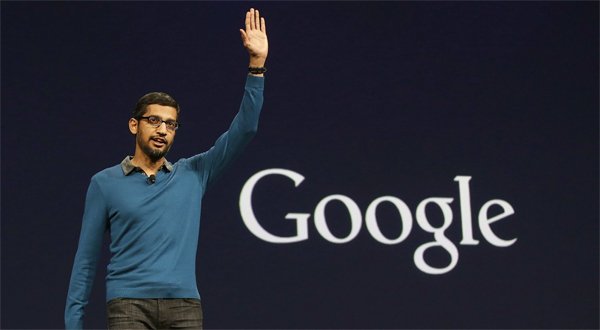 Back in 2011, he has also served as the director of Jive Software till 2013. He has also oversaw the development of products like Android and introduced the video format WebM. He was also rumored to be one of the contenders for the CEO Position of Microsoft in 2014. He was announced to be the next CEO of Google on 10th August 2015, after being appointed by Product Chief by Larry Page. Pichai has stepped into the new position upon the completion of the formation of Alphabet Inc., the new holding company for the Google Company family. It has been reported that Google have the CEO pay based on some three components including the salary, bonus and stock options. According to the statistical data, his salary has been estimated at $1 million, bonus around $6 million and his stock bonus to be from $15 to $20 million. He also might receive compensation for his long-term performance which is around $100 million. Hence, all total his net worth is estimated around $150 million. About his assets, he owns a house at Brooklyn which is worth of $6.8 million. Pichai is married to Anjali Pichai, a chemical engineer and same year classmate at IIT Kharagpur and has two children.
Things to know about Sundar Pichai
Full Name: Pichai Sundararajan
Date of Birth: 12th July, 1972
Sundar Pichai in Facebook: 77K Fans in Facebook
Sundar Pichai in Twitter: 1.43M Followers in Twitter
Sundar Pichai in Instagram: 96.6K Followers in Instagram
Sundar Pichai Net Worth: $199 Million