Sylvester Stallone Net Worth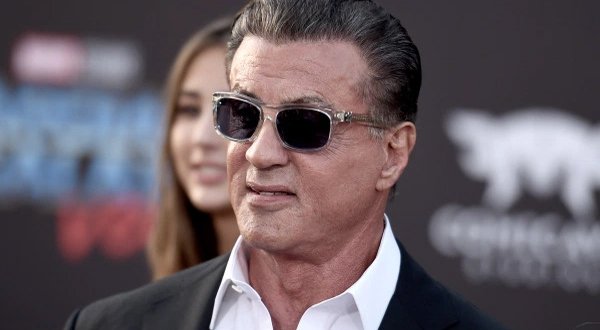 Sylvester Stallone is an American actor, screenwriter, producer and director, who is popularly known for his Hollywood action roles John Rambo from the for Rambo movies. Stallone is regarded as one of the Hollywood's highest paid actors usually portraying the role as monosyllabic, anti-society and underdog heroes. His net worth is estimated at $400 million. He was born in New York City on July 6, 1946 and dropped out of college to pursue screenwriting. Prior to getting to stardom, he had his first starring role in the soft core pornography feature film "The Party at Kitty and Stud's". For the movie, he was paid salary of $200 for two days work. Stallone explained that he had done the film out of desperation after being evicted from his apartment and finding homeless for several days. After the soft core pornography movie, he starred in the erotic off-Broadway Stage Play.
Before getting renowned, he appeared in the movie such as No Place to Hide, Woody Allen's Bananas, Klute, The Prisoner of Second Avenue, The Lords of Flatbush and Farewell. Stallone gained worldwide fame after he was casted in the movie "Rocky". Since then , he has got the title as the ultimate action hero of Hollywood. For the movie, he was nominated for ten Academy awards, Best Actor and Best Original Screenplay Award. With the success of the movie, he made his directorial debut and starred in 1978 movie Paradise Alley. Similarly, he reprised his role in the movie Rocky II and Rocky III. Rocky II became a major success, grossing US $200 million. Stallone landed on another major franchise success, starring as Vietnam veteran John Rambo, a former Green Beret in the action war movie First Blood. The success continued with reprising his role in more three Rambo sequels including Rambo: First Blood Part II, Rambo III and Rambo. These movie has helped to shape his career in Hollywood and also add a lot of amount to his net worth.
Sylvester Stallone is called to be one of such millionaire who made a life success on his own. His huge net worth has come from his actor, screenwriter, and director. Following the success of Rambo and Rocky, he has appeared in series of movie that performed moderately in United States but grossed significantly, notably "Tango and Cash", "Cliffhanger", "Demolition Man" and "The Specialist". His fighting and stunts magic helped him to get a big success in the movie "The Expendables". He wrote, directed and has also starred in the movie with fellow action stars Jason Statham, Jet Li, Dolph Lundgren and Stone Cold Steve Austin. In the opening weekend, the movie gross around $35 million and was peaked as No. 1 in the US Box Office. He reprised his role again in The Expendables 2, The Expendables 3 and also starred in the action movie Bullet to the Head. For the movie, Creed, he received the nomination for Golden Globe Award for Best Supporting Actor and his third nomination for Best Supporting Actor.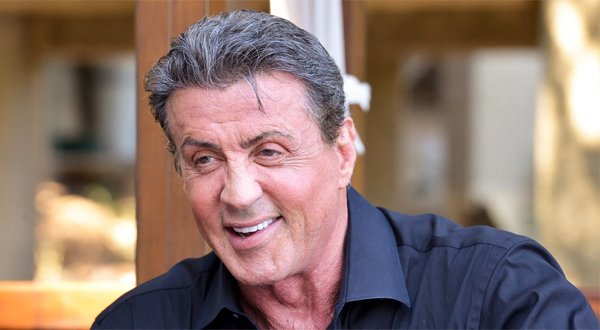 Like other Hollywood rich celebrities, he is also not less than other for living luxurious life. Stallone owns a lavishing 16,000 sq. ft. house in Beverly Hills for $10 million which is built in Italian Style and accommodate with Olympic sized pool and formal garden and has six bedrooms and nine bathrooms. He is also the proud owner of gorgeous lake side home in California which he bought for $4.85 million. He is also crazy about owning expensive luxurious cars. Some of the fast cars in his garage consists of Mustang GT, Hendricks Camaro SS, Ferrari 599 GTB Fiorano, Black Ferrari 612 Scaglietti, Mercedes SL65 AMG Black Series and Bentley Continental GTC. He has been married three times and has five children. Stallone has been honored with Hollywood Star on Hollywood Walk of Fame. Although his childhood was traumatic, with his hard work and lick, Stallone has found himself on Hollywood A-list.
Things to know about Sylvester Stallone
Full Name: Michael Sylvester Gardenzio Stallone
Date of Birth: 6th July, 1946
Sylvester Stallone in Facebook: 6M Fans in Facebook
Sylvester Stallone in Twitter: 2.7M Followers in Twitter
Sylvester Stallone in Instagram: 4.7M Followers in Instagram
Sylvester Stallone Net Worth: $400 Million