How Much in Taryn Manning's Net Worth?

Who is Taryn Manning?
Born on 6th November, 1978, Taryn Manning is an American actress, singer-songwriter and fashion designer. Manning is famous for her works in different movies like Crazy/Beautiful, Crossroads, 8 Mile, White Oleander, etc. Besides, she is known for portraying Rita in TV series, Sons of Anarchy and Tiffany "Pennsatucky" Doggett in Netflix's Orange is the New Black.
Manning was born to Bill Manning and Sharyn Louise in Falls Church, Virginia. When she was just of two months old, her parents separated, thus she and her brother were nurtured by her mother. All of them had a hard life as there was no one to earn in the family except her family. At the age of 12, she moved to San Diego, California along with her family. Because their life was hard, she had to work as a waitress and barista in her teen age.
Her Early Days
Manning stepped in to the world of acting in the 1990s. However, she had minor roles in the TV series like The Practice, Get Real and movie Speedway Junky. In the year 2000, she had a small role of tattooed dancer in the TV film Kiss Tomorrow Goodbye. She also appeared in other TV series like Pacific Blue and Popular the same year.
In the year 2001, Manning made her movie debut as Maddy in John Stockwell's Crazy/Beautiful. She was also seen as Tracy in NYPD Blue's episode "Oh Golly Goth" and Cara Glynne in an episode of Boston Public named "Chapter Twenty-Seven" in the particular year. Following the year, she co-starred as lead character Mimi alongside Britney Spears in Tamra Davis directed film Crossroads. The film helped to grab attention and was the first main source of her net worth. She also had a small role of Janeane in Curtis Hanson's film 8 Mile and was seen in White Oleander. These two movies also helped her to increase her net worth for year 2002.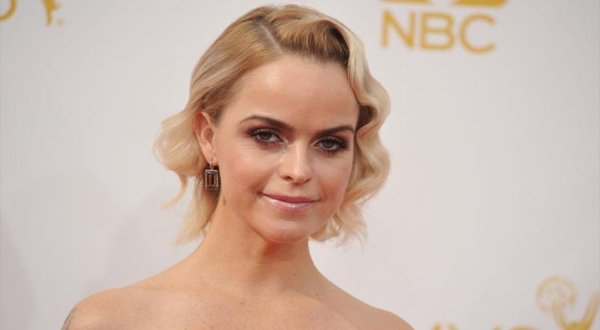 Moreover, in the year 2003, Manning played the role of Shyla in Anthony Minghella's American war drama film, Cold Mountain. She also did a cameo in MTV's TV series Punk'd and acted as Tina Bishop in The Twilight Zone's episode "Fair Warning". Subsequently, she portrayed Danny Voss in a film, Dandelion in 2004.
Manning, then was cast in three films in 2005. She appeared as Nola in Hustle & Flow, Sam in Lucky 13 and Ellen Martin in A Lot Like Love. She also was seen as Heidi Dillon in an episode of CSI: Miami titled "Money Plane". All these works contributed in her net worth for year 2005. In the year 2006, she was seen in two films, Unbeatable Harold and The Breed and a short film, When the Nines Roll Over. She also did a portrayal of Sage Rion in Banshee the same year.
Her Work from 2007 to Present
Furthermore, Manning was seen in films Cult, After Sex and Weirdsville in year 2007. She also portrayed Geneva in Viva Laughlin's episode "What a Whale Wants", and did the role of Ivy Chitty / Ellie Lard in Drive for 7 episodes in 2007. Beside these, Manning was seen in music video of Nickelback's "Rockstar". In 2009, Manning also played four films Kill Theory, The Devil's Tomb, The Job and The Perfect Age of Rock n' Roll. Besides, she has also appeared in other music videos like Butch Walker's "The Weight of Her", will.i.am's "Yes We Can", Killola's "She's a Bitch", etc.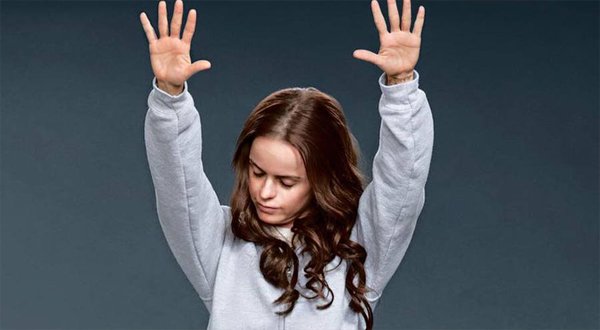 Recently, Manning did the portrayal of Vee Dillon in 2017 film The Vault which is directed by Dan Bush. She is also playing the role of Tiffany "Pennsatucky" Doggett in Netflix's series Orange is the New Black. This series is the current main source of her net worth. Except acting, Manning is also a good singer who has launched various singles like "So Talented", "Spotlight", "Turn It Up", "Send Me Your Love", "Roaming Unicorn", "Summer Ashes", "All the Way".
Taryn Manning currently has the net worth of $3.2 million US dollars. This net worth has been earned because of her acting skills she did in various movies. Besides, singing has also contributed in her net worth. She has also been supporting Human Rights Campaign, LGBT Civil rights, breast cancer charities, Save The Music Foundation, and Somaly Mam Foundation. She also co-owns clothing brand, 'Born Unique'.
Must Know Facts about Taryn Manning
Real Name: Taryn Manning
Date of Birth: 6th November, 1978
Profession: Actress, Singer/Songwriter and Fashion Designer
Height: 5′ 2″
Facebook: 560K Fans in Facebook
Instagram: 1.1M Followers in Instagram
Twitter: 235K Followers in Twitter
Net Worth: $3.2 Million