Tathastu completes its 51 days at Asta and Gunn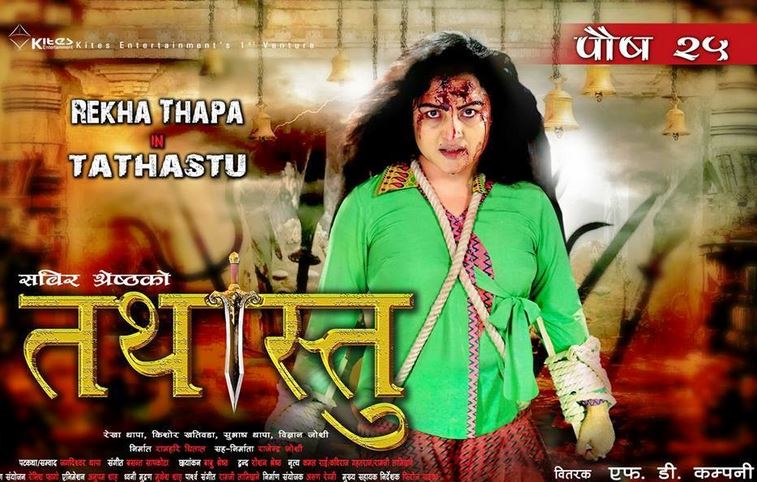 Tathastu which was made under the banner of Kites entertainment and directed by Sabir Shrestha has completed its glorious 51 days at two halls of Kathmandu. Gopal Kayastha, distributor of Kathmandu, said that the movie has achieved this success at Astanarayan hall of Balaju and Gunn hall of Gowaarko. They also claimed that the director and producer Sabir Shrestha will not go at loss due to movie. They added, 'Budget of Tathastu is safe now. Tathastu has even completed its 51 days at Astnarayan and Gunn'.
This news was further confirmed by manager of Astanarayan hall Triratna Manandhar. He opined that film was able to achieve this success due to low attendance of audience in the remaining movies released about the same time.
Although the movie Tathastu was able to complete its 51 days, producer Ramhari Dhital said that no any planning for the celebration of it has been made yet. The producer was encouraged by the success of his 1st production venture and is thinking of budgeting again in Nepali movies in upcoming days. The movie has budget of 52 lakh where Ramhari Dhital is the producer while Rajendra Joshi is the sub producer.