Tathastu featuring Rekha Thapa releasing on 25th Poush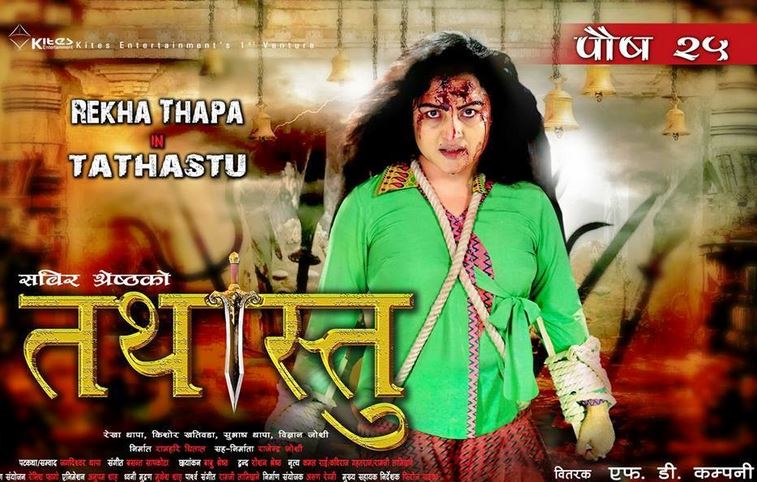 The trailer of Nepali movie Tathastu has recently Released. The movie features Rekha Thapa in the lead role which is produced by well known director Sabir Shrestha. The movie stars Kishor Khatiwoda, Subash Thapa and Bigyan Joshi in main roles.
Tathastu has released under the banner of Kites Entertainment which is a joint venture production of Sabir Shrestha and Ramhari Dhital. The movie is set to be released from 25th of Poush.
The recently released trailer is available here which is officially released by Highlights Nepal.