Teraa Surroor Review and Box Office Collections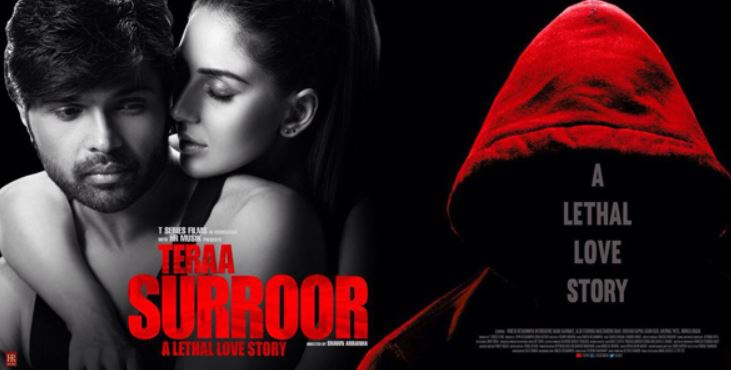 Teraa Surroor is one of the Indian movies that is just recently released in the big screens all over the world. A lot of people waited for this film to be released, and it finally happened last March 11, 2016. It's a romantic-thriller film produced by Vipin Reshammiya and Sonia Kapoor. The brilliant director of this movie was none other than Shawn Arranha. It was the sequel of the Indian movie titled Aap Kaa Surroor, which was released in the year 2007. The lead roles in this movie were played by Farah Karimaee and Himesh Reshammiya, while the supporting roles were given to Monica Dogra, Kabir Bedi, Shekhar Kapur, and Naseeruddin Shah.
The Plot
The plot of this movie revolves around the wonderful and successful life of a singer named Tara Wadia (Farah Karimaee). She is so in-loved with his boyfriend named Raghu (Himesh Reshammiya), who happens to be a gangster. Both her singing career and love life are great, but not until she met a man from Dublin, Ireland through Facebook. This mysterious man invited her to come to Dublin, and she accepted the offer without anticipating the horrible life waiting for her in the foreign city. She was framed, and caught by the authority in Dublin carrying some illegal prohibited drugs. Raghu found out what happened after she was phonecalled by Tara. Since he loves his girlfriend so much, Raghu has no choice but to follow Tara in Ireland and find the mysterious Facebook man named Anirudh Brahman. In the foreign country, he was lucky enough to find some help from a criminal named Robin Dharamraj Santino (Naseeruddin Shah).
Performance
According to a number of movie experts and critics, Teraa Surroor was a complete mess, even though for a fact that a lot of viewers loved it. To them, such movie was focused on the role of Himesh Reshammiya who remained expressionless the whole time. He didn't even register a smile on his face even just once. On the other hand, Farah Karimaee was praised on her exemplary acting performance as the damsel in distress in the movie. She certainly gave justice to the movie. The other minor roles played by the other casts were also portrayed well, making them to have a well-deserved recognition.
Box Office Collections
Even though Teraa Surroor did not become successful in impressing a number of movie experts and critics, it was still considered to be a box office hit due to its higher gross income. On its day 1 in the Box Office, the movie was undeniably a disappointment, by just having collected Rs 1.79 crore. But on the second day, the earnings were able to increase. It gained Rs 2.09 crore on the second day. On its entire opening weekend, it gained a total of Rs 6.46 crore. Because of this, Teraa Surroor was considered to be amongst those Indian movies that have sky-rocketing opening weekend gross income. All in all, this movie had a total box office collection of Rs 10.29 crore.