Terra Seed 60 Alfa Review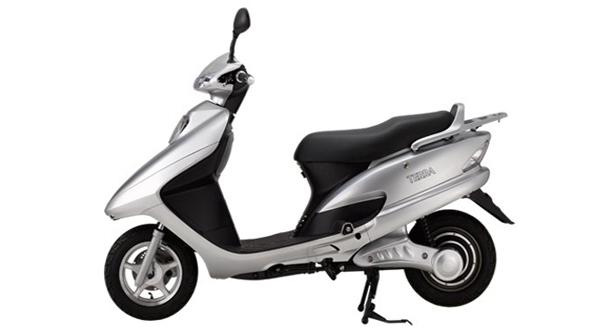 Terra is a renowned Japanese electric auto manufacturing company which has made and sold various types of electric two-wheelers and three-wheelers. The company has been manufacturing the products which would be excessively used on the future, and the company also has focused on the pollution free environment. The same company had launched a new electric scooter, the Seed 60 Alfa.
The Seed 60 Alfa, despites of being an electric scooter is built on a sporty design, which makes the scooter standard. The scooter is featured with stylish headlight housing, the handlebar is also featured with extra light and the sidelights on each sides. The rear part possesses dual taillights and indicators. The scooter too is provided with quality seat which is also slightly raised up at the rear.
Moreover, the scooter acquires height and length of 1060 mm and 1800 mm respectively. The scooter, further, possesses wideness of 660 mm and weight of 98 kg. The front wheel, besides, maintains the gap of 1290 mm from the rear wheel and the lower chassis is 110 mm far from the ground.
Furthermore, Terra has been exporting the Seed 60 Alfa in Nepal under the dealership of Fair Auto Pvt. Ltd.
Price in Nepal: Rs. 1,40,000
Dimension:
| | |
| --- | --- |
|  Body Type |  Scooter |
|  Weight |  98 kg |
|  Length |  1800 mm |
|  Height |  1060 mm |
|  Width |  660 mm |
|  Wheelbase |  1290 mm |
|  Ground Clearance |  110 mm |
Engine:
| | |
| --- | --- |
|  Fuel |  NA |
|  Engine Type |  NA |
|  Maximum Power |  NA |
|  Maximum Torque |  NA |
|  Displacement |  NA |
|  Box X Stroke |  NA |
|  Starting System |  Electric |
|  Final Drive |  NA |
Suspension:
| | |
| --- | --- |
|  Front Suspension |  NA |
|  Rear Suspension |  NA |
|  Front Tyre |  NA |
| Rear Tyre |  NA |
Brakes:
| | |
| --- | --- |
|  Front Brake |  Disc |
|  Rear Brake |  Drum |
Transmission:
| | |
| --- | --- |
|  Transmission |  Electric 600 W Appr. 45km |
|  No. of Gears |  NA |
|  Clutch |  NA |