The Raid 2: Berandal Pre Release Review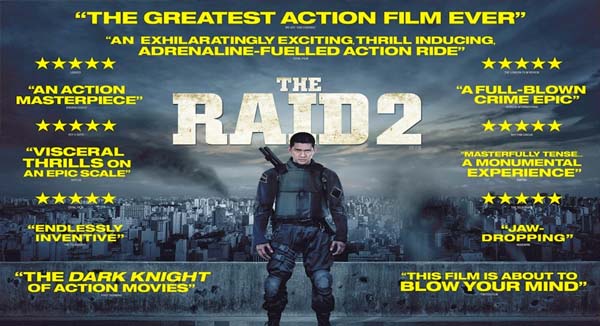 The Hollywood movie, "Raid 2: Berandal" is said to have a terrific and generic story. The movie is to be released in the limited release on March 28th and will go wide on April 11th. The first Raid: Redemption which was released in March of 2012 had made just $4.1 million in America. So, for all those hardcore film fans and critics, the Raid 2 will be the most awaiting movie. The movie is directed by Gareth Evans, and produced by Ario Sagantoro, Nate Bolotin and Aram Tertzakian.
Official Trailer of English Movie The Raid 2: Berandal

The movie features on Actors Iko Uwais, Arlifin Putra, Oka Antara, Tio Pakusadewo, Alex Abbad, Julie Estelle and many others. The film continues where the first film's plot has ended up. Iko Uwais (Rama) infiltrates the ranks of a ruthless Jakarta crime syndicate in order to protect his family and to reveal the corruption in the police force.