Timi Aayou ft Anmol KC and Shristi Shrestha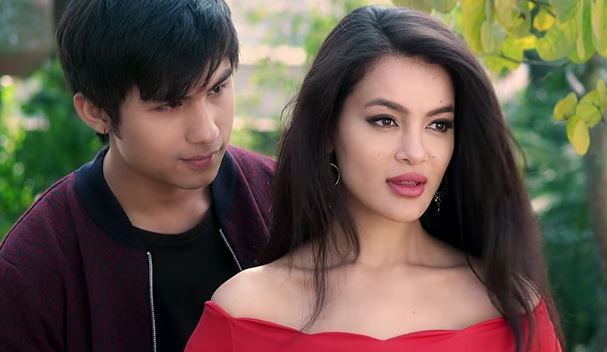 Here comes the popular song "Timi Aayou .. " from Nepali movie Gajalu featuring Anmol KC and Shristi Shrestha. The song is presented by Hercules Basnet as he had composed the music and lyrics for this song too. Timi Aayou is a completely love song where a guy expresses the importance of his girl in his life.
Well this music video is officially released online by OSR Digital. Nepali movie Gajalu was able to do a good business in Nepali box office.
You can find the lyrics of Timi Aayou as available here:
haaahaaha…

Timi aayau nayanko majherima
Timi chhaeu yo man ko adherima
Timro khacho thio yo jivanmaa
Timi baleu yo manko diyo maa
Jaani na jaani
Yo man chori sakeu
Nabhani naboli
Mero sapanama aai sakeu…

wo oo oo oo o o oo…

Malai timi sanga huna man lagchha
Timro angaloma jiuna man lagchha
Malai timi sanga huna man lagchha
Timro angaloma jiuna man lagchha
Timi aayau jindagimaa
Kunai sapanaharu sari
Ani chhayau har khusima
Muskaan bani…
wo oo o o o …

Malai timima bhulna man lagchha
Timro aakhama dubna man lagchha
Malai timima bhulna man lagchha
ooo..
Timro aakhama dubna man lagchha
Timi paye jindagimaa
Saharaharu sari
Timi chhayau yo jivanma mithas bani…..
wo oo o o o o o …
Save