Timi Jawan by Gem Raj Giri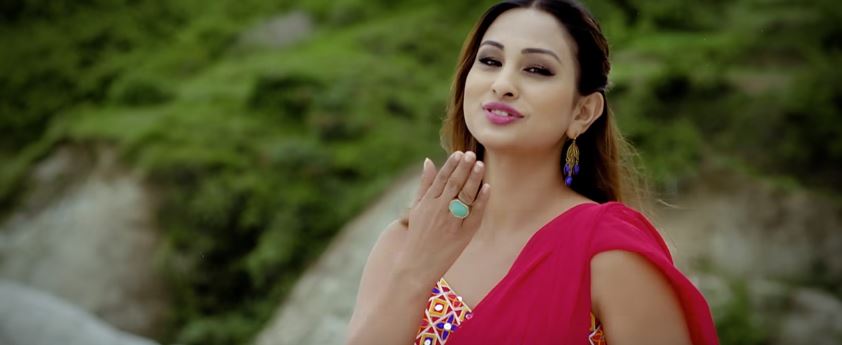 Timi Jawan is a new melodious pop song by Gem Raj Giri. The music video features Anu Shah and Bhimphedi Guys. Timi Jawan is a Nepali song music video was arranged by Almoda Rana Uprety. The music video was edited by Prabin Shrestha and Cinematographed by Gyanendra Sharma.
The music for this song was composed by Rajendra Sangeet Vidhyarthee and lyrics was written by Dhan Singh Giri. The music video features versatile actress Anu Shah with a new looks. Anu Shah has established herself as a successful model who has played the lead role in this video. As we know that, The most beautiful face is face with a smile. Here Anu shah was supported by Bhimphedi Guys. When you once listen this song, I am sure you will keep repeating it.
The music video is released officially online by Bhimphedi Guys via Youtube. Hope that you will enjoy this melodious pop song Timi Jawan.
Here is the lyrics for Timi Jawan:
Timi jawan ma ni jawan
Hamro yo larke jawani
Panchha bhaja bajhaune
Aau banau kahani
Panchha bhaja bajhaune
Aau banau kahani

Timi jawan ma ni jawan
Hamro yo larke jawani
Panchha bhaja bajhaune
Aau banau kahani
Panchha bhaja bajhaune
Aau banau kahani……

Pohor sal pala gau ka
Theya kuni kuni
Jawani ko umagama
Ramae raktheyau ni

Pohor sal pala gau ka
Theya kuni kuni
Jawani ko umagama
Ramae raktheyau ni
Yo sal timro mero
Chadyo chadyo jawani
Yo sal timro mero
Chadyo chadyo jawani
Timi jawan ma ni jawan
Hamro yo larke jawani
Panchha bhaja bajhaune
Aau banau kahani
Panchha bhaja bajhaune
Aau banau kahani…..

Bachpan gayo timi ra ma
Chaenau sana sani
Bani halau jawani ka
Hami raja rani

Bachpan gayo timi ra ma
Chaenau sana sani
Bani halau jawani ka
Hami raja rani
Arko sal dalki jancha
Timro mero jawani
Arko sal dalki jancha
Timro mero jawani

Timi jawan ma ni jawan
Hamro yo larke jawani
Panchha bhaja bajhaune
Aau banau kahani
Panchha bhaja bajhaune
Aau banau kahani
Panchha bhaja bajhaune
Aau banau kahani
Panchha bhaja bajhaune
Aau banau kahani……………