Timi Nabhaye From Nepali Movie Thamel.com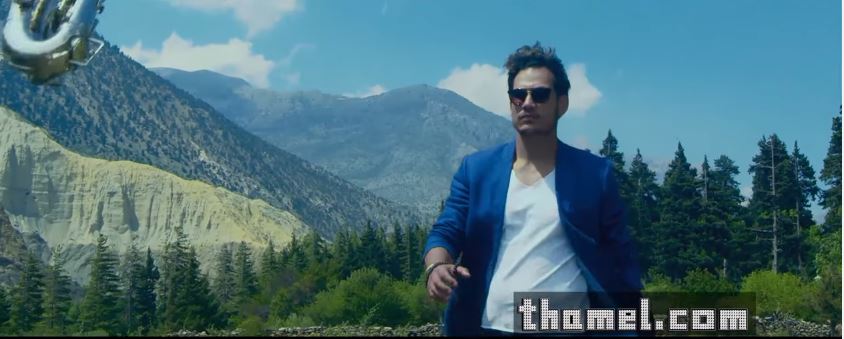 Timi Nabhaye is a popular Nepali song from the Nepali Movie "Thamel.com". The music video features actor and actress by Anoop Bikram Shahi and Neeta Pokharel. The music of this song is composed by Arjun Pokharel and lyrics is written by Dayaram Pandey.
The music video is released officially online by TV Filmy via Youtube. Hope that you will enjoy this Meldious Songs Timi Nabhaye by Arjun Pokharel.
Here is the lyrics for this song:
Mero Sukha le Din Dhaldaina
Mero Jindagani Chaldaina

Mero Sukha Le Din Dhaldaina
Timinabhaye
Mero Jindagani Chaldaina
Timinabhaye…

Manma Chot Pardoraiyecha
Dukhale Bas Gardo Rayecha
Bajne Chahana Mardorayecha
Timinabhaye Ho ooo..
Timinabhaye
Timinabhaye hmmm..
Timinabhaye…

Nishal Timra Nayanma
Dubdai Dubdai Gayema
Pailepagal Thiye Ki
Ahile Pagal Bayema
Nishal Timra Nayanma
Dubdai Dubdai Gayema
Pailepagal Thiye Ki
Ahile Pagal Bayema

Yo Hosh Tesai Uddo Rayecha
Pasina khalkhali Jukdo Rayecha
Bakkano Afaifutdo rayecha
Timinabhaye
Timinabhaye
Timinabhaye
Timinabhaye

Mero Sukha Le Din Dhaldaina
Timi Nabhaye
Mero Jindagani Chaldaina Timi
Nabhaye…

Timibina Ko Jivan
Sunya lagirahancha
Dinkotahkurai Choda
Raat Pani Jagirahancha
Timibina Ko Jivan
Sunya lagirahancha
Dinkotahkurai Choda
Raat Pani Jagirahancha
Bechaini Baddorayecha
Pida komat chaddorayecha
Tanab Ma harpal Katdo rayecha
Timinabhaye
Timinabhaye
Timinabhaye
Timinabhaye
Mero Sukha Le Din Dhaldaina
Timi Nabhaye
Mero Jindagani Chaldaina
Timi Nabhaye…